These days, boilers play an essential part in our lives. During winter, they become indispensable because they supply hot water to the heating and taps. Every house will depend on one at some point. What you must do is pick the right people when you need the best central heating and boiler installation Stockport has to offer.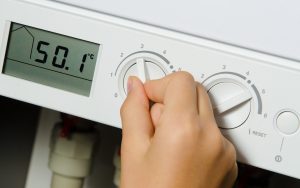 Installing boilers demands the services of experts with the proper qualifications. They shall see to it that everything proceeds smoothly and safely. In addition, these professionals will confirm that the mechanism is operating efficiently.
Central heating installation isn't a DIY job either. It's a complicated affair and can prove dangerous to the untrained. You would be far better off contacting a dedicated specialist. When you work with the experts, they can give their opinions on what they believe the ideal system is. They can also tell you how to look after it.
Boiler protection you can use
There are individuals who never service their boilers. About 10% of people have admitted to not having any form of servicing performed on their machine. A service keeps your boiler safe. Furthermore, it's an integral part of caring for the appliance.
Each year, when you have your boiler serviced, you'll know that it's functioning as productively as possible. Whether it is gas, electric, oil or biomass, every appliance will be better off following service. The same is true for each type of boiler, including combination, conventional, and system models.
Reasons to choose us
If you make the choice to utilise our services to help you find a local engineer, we'll supply you with:
The best safety standards
High class customer service
Honest, open, and transparent prices
If you need aid with your boiler and aren't sure where to go, you can call us on 0800 311 8990. We can help you to book appointments that work around your schedule. Not to mention, we can inform you what the prices will be immediately. Make us your first choice if you want a pleasant experience and the most reliable central heating and boiler installation Stockport can offer.