Welcome to Warm Dudley, the easiest place to find and compare new boiler installation quotes. Click here for our online calculator and we'll ask you a few simple questions about your property and boiler. No personal details are required. A fixed price will then appear on screen.
Or, if you prefer to speak direct to local gas engineers, use the "Get 3 FREE Quotes" form to the right. We will match your requirements with our trusted & accredited Gas Safe engineers. We aim to get you 3 FREE no-obligation quotes the very same day.
Has your boiler ceased functioning? Do you want to pay less on your heating bills? Would you prefer to rest easy knowing you have a dependable central heating system? Contact us today in order to receive a free no obligation quote from the foremost suppliers of central heating and boiler installation Dudley has. We also assist with work like repairs.
Servicing, repairs, and installations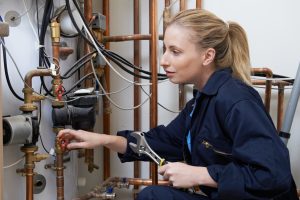 When your boiler requires servicing, you don't want any struggles. All you want is an affordable, reliable, and hasty solution. This is fair and it's something we can offer, in addition to some other benefits.
The first thing we do is provide you with a Freephone number. This enables you to call our customer service team and discover more about how we operate. Whenever you call 0800 311 8990, you'll be put through to an individual who can assist you with your enquiries. Afterwards, you'll be able to ask questions about no-obligation quotes. No one likes hidden costs and hurdles after-all. We know this fact all too well, which is why supply fixed price quotes. If this isn't enough for you already, you'll have the confidence that you're working with some of the finest people in the industry.
Those who're having trouble with their central heating will be glad to know that we can aid them as well.
Central Heating Dudley
The source of heat for a central heating system is your boiler. More than 70% of households in the country utilise a combi boiler for heating their properties. By employing one of these boilers, if you turn your hot tap on, water originating from the mains becomes heated as necessary. There's no requirement for a large and prominent storage cylinder.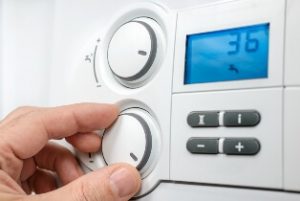 Every modern contraption fitted in this country is of the condensing variety. They're more fuel efficient since they recycle the heat energy. Non-condensing boilers would simply expel the energy via the flue. Despite their efficiency, these systems can experience breakdowns and faults. When this happens, you should contact us. We'll put you in touch with engineers who can attend to your central heating and boiler problems.
Organise a professional service in Dudley
Once you've decided to get a new boiler or central heating, you'll need to get in touch with experts who can help. If you visit warm.co.uk, then you can speed up the entire process, as we will do the legwork for you. As opposed to making a series of calls yourself, you can just sit back and examine all of the quotes.
We always advise our clients to work alongside engineers who are able to prove their credentials. You should always ask to see them beforehand. This includes their Gas Safe ID. One of the benefits of contacting us is that we exclusively collaborate with trustworthy providers. Therefore, we can organise central heating and boiler installation Dudley inhabitants can rely on.
Carbon monoxide is the worst offender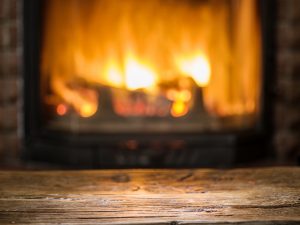 There are many issues to look out for when you're up against a broken boiler. The most dangerous of all however is carbon monoxide. This is a clear gas without an odour. Anybody who is exposed to it can suffer CO poisoning. Should you fail to deal with it in time, the consequences could potentially be deadly.
Boilers generate the gas for a multitude of reasons. Complications typically arise due to an obstructed air supply, lacklustre maintenance, improper installation, or a malfunction.
Countless older models are open-fuelled, meaning that they take the room's air to ensure the pilot light keeps burning and creates heat. Since this is the case, the space needs air vents to guarantee a stable supply. Normally, you can find them close to a window or in your floors.
Over time, your vents can become blocked due to things like intentional covering and imprecise DIY. Such actions either limit or cut off the air entirely. The gas is unable to rise up the flue in such instances and it ends up spilling everywhere.
The gas can remain undiscovered for an extended period. This is unless you own a detector or are knowledgeable on the indications of poisoning. This shows how critical it is to preserve boilers with care. You always have the option of upgrading to a design that doesn't need its air supply to originate from the room.
Reliable services at any time
Call us today or fill out one of our Free Quote Forms. Both services are available 24 hours a day, 7 days a week. That means we are available if there is an emergency or if you are just looking at the options.
When you work with us you can have confidence of dealing with the best teams for central heating and boiler installation Dudley has. Get in touch with us today to arrange a service.
Dudley is a large industrialised market town and administrative centre in the county of West Midlands, England, 6 miles south-east of Wolverhampton and 10.5 miles north-west of Birmingham.