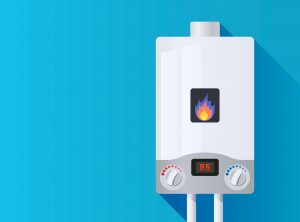 With the right care you can increase the likelihood of your boiler lasting beyond its estimated lifecycle. There are plenty of things you can do yourself as well as those you can entrust to a professional engineer. Be proactive and your investment could pay off for longer. Warm can help you to find the best team for central heating and boiler installation Bolton has to offer. It only takes one call or completing our handy quote form.
Maintenance tips
There are plenty of small maintenance tasks you can complete yourself. Naturally you shouldn't open the appliance or attempt to do anything inside it. What you can do is:
Check the pilot light
Boilers should have a strong, blue pilot flame. This shows that the appliance is burning fuel efficiently. If the colour is orange or yellow the combustion is incomplete. As a result the machine could be leaking carbon monoxide. This is a serious hazard and you should contact an engineer as soon as you see a colour change.
Boost the pressure
A boiler needs to have the correct amount of pressure or you can experience all kinds of problems. If it is too low, the appliance will struggle to fire-up, consequently leaving you without heat and hot water. On the other hand, if it is too high it can strain the pipes and cause leaks. You can monitor the pressure, ensuring it stays between 1 and 1.5 bars. If it drops you can increase it yourself by following the steps in the user manual.
Increase ventilation
A good supply of air is important to maintain combustion in a boiler. You should ensure the room the appliance is placed in is well ventilated. Try clearing away any clutter and ensure there are no blockages if you have a flue.
These are all relatively easy things that you should have no problem doing. If you do notice any issues you should contact a professional as soon as possible. Warm can help, giving you easy access to the best people for central heating and boiler installation Bolton has to offer.
Invest in boiler servicing
In addition to taking care of some of the maintenance yourself you should rely on a professional engineer. Yearly services can help to keep the appliance in the best possible condition. It is a wise investment and can reduce the risk of problems and costly replacements.
You will need to decide whether you want to choose one-off servicing or a plan. The first is more flexible whereas the latter may result in savings per service. It is down to which is better for you.
Central Heating Bolton
You'll want to do your best to look after the central heating system as well. There are numerous benefits to keeping everything in shape. To begin with, your systems shall last longer. Moreover, you can save money on heating bills.
To ensure that your central heating continues working properly, we recommend that you have our engineers come and visit your home annually to service the system. It's our belief that prevention is superior to a cure if you're looking to keep your system healthy. The better you look after it, the longer it will serve you.
Know when to opt for new installation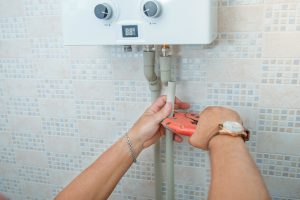 No matter how well you look after the boiler, eventually it will need replacing. This is because the repair and servicing costs will start accumulating, reaching the point where it is more expensive than a new installation. In addition the technology will have moved on, resulting in more efficient boilers with extra features.
If you are unsure which option is the best you can consult an engineer. They have the knowledge and training to determine which move is appropriate for you. They will look at things like how energy efficient the boiler is, how safe it is, and if it is right for your budget.
Whether you would like advice or a professional service Warm can help. We will put you in touch with an engineer who offers the best central heating and boiler installation Bolton has available. Every specialist is qualified and certified, ensuring excellent standards of service. Get in touch today by phone or complete our quote form. We will do the rest for you.