Welcome to Warm Bolton, the easiest place to find and compare new boiler installation quotes. Click here for our online calculator and we'll ask you a few simple questions about your property and boiler. No personal details are required. A fixed price will then appear on screen.
Or, if you prefer to speak direct to local gas engineers, use the "Get 3 FREE Quotes" form to the right. We will match your requirements with our trusted & accredited Gas Safe engineers. We aim to get you 3 FREE no-obligation quotes the very same day.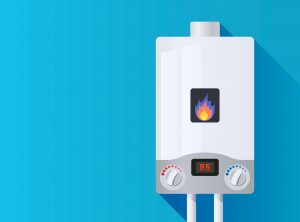 You can increase the likelihood of your boiler lasting beyond its estimated lifecycle. All you need to do is care for it properly. There are plenty of things you can do yourself. You can also entrust some of the work to a professional engineer. Be proactive too and your investment could pay off for longer. Warm can help you to find the best team for central heating and boiler installation Bolton has to offer. It only takes one call. You can complete our handy quote form as well.
Maintenance tips
There are plenty of small maintenance tasks you can complete yourself. However, you shouldn't open the appliance or attempt to do anything inside it. What you can do is:
Check the pilot light
Boilers should have a strong, blue pilot flame. This shows that the appliance is burning fuel efficiently. If the colour is orange or yellow, the combustion is incomplete. As a result, the machine could be leaking carbon monoxide. This is a serious hazard. Therefore, you should contact an engineer as soon as you see a colour change.
Boost the pressure
A boiler needs to have the correct amount of pressure or you can experience all kinds of problems. If it is too low, the appliance will struggle to fire-up. As a result, you will be without heat and hot water. On the other hand, if it is too high, it can strain the pipes and cause leaks. You can monitor the pressure. Ensure it stays between 1 and 1.5 bars. If it drops, you can increase it yourself by following the steps in the user manual.
Increase ventilation
A good supply of air is important to maintain combustion in a boiler. You should ensure the room the appliance is located in is well ventilated. In addition, try clearing away any clutter. Make certain there are no blockages if you have a flue as well.
These are all relatively easy things that you should have no problem doing. If you do notice any issues, you should contact a professional as soon as possible. Warm can help. We give you easy access to the best people for central heating and boiler installation Bolton has to offer.
Invest in boiler servicing
It is possible to take care of some of the maintenance yourself. However, you should rely on a professional engineer for the most complex work. Yearly services can help to keep the appliance in the best possible condition. It is a wise investment and can reduce the risk of problems and costly replacements.
You will need to decide whether you want to choose one-off servicing or a plan. The first is more flexible whereas the latter may result in savings per service. Which one is better is down to you.
Central Heating Bolton
You'll want to do your best to look after the central heating system as well. Keeping everything in shape is highly advantageous. To begin with, your systems shall last longer. Moreover, you can save money on heating bills.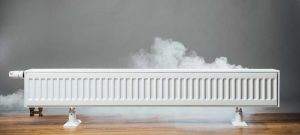 You will want the central heating to continue working properly. For this to happen, you should have our engineers come and visit your home annually. They can service the system. It's our belief that prevention is superior to a cure if you're looking to keep your system healthy. Therefore, the better you look after it, the longer it will serve you.
Know when to opt for new installation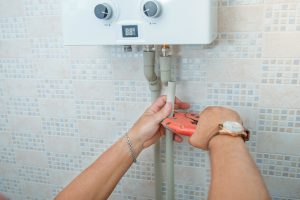 Eventually, your boiler will need replacing. This shall happen no matter how well you look after it. The reason why is that the repair and servicing costs will start accumulating. It shall reach the point where repair is more expensive than a new installation. In addition, the technology will have moved on. This will result in more efficient boilers with extra features.
You may not know which option is the best one. If so, you can consult an engineer. They have the knowledge as well as the training required to help you. They will look at things like how energy efficient the boiler is and how safe it is. Additionally, they shall see if it is right for your budget.
Whether you would like advice or a professional service Warm can help. We will put you in touch with an engineer who offers the best central heating and boiler installation Bolton has available. Every specialist is qualified and certified, ensuring excellent standards of service. Get in touch today by phone or complete our quote form. We will then do the rest for you.
Bolton is a town in Greater Manchester in North West England. A former mill town, Bolton has been a production centre for textiles since Flemish weavers settled in the area in the 14th century, introducing a wool and cotton-weaving tradition.