Welcome to Warm Chelmsford, the easiest place to find and compare new boiler installation quotes. Click here for our online calculator and we'll ask you a few simple questions about your property and boiler. No personal details are required. A fixed price will then appear on the screen.
Or, if you prefer to speak directly to local gas engineers, use the "Get 3 FREE Quotes" form to the right. We will match your requirements with our trusted & accredited Gas Safe engineers. We aim to get you 3 FREE no-obligation quotes the very same day.
Seasoned Heating Engineers
Professional engineers help whenever a boiler breaks down and someone needs repairs or a replacement. Customers rely on us because we make it easy to find the top teams for central heating and boiler installation Chelmsford has. With one call or filling out a single form, they can hire a reliable engineer with experience in various areas. Therefore, it doesn't matter what your requirements are.
Come to us for;
One-Off Servicing, Repairs, Boiler Installation & Boiler Replacement
The community respects our business because of how easy it is for us to put them in touch with expert Gas Safe engineers. We can aid you in making the finest investments into your home or work premises.
Ensure that your system is reliable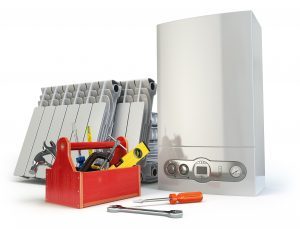 Our professional opinion is that boiler repairs are completed sooner rather than later. This prevents existing complications from becoming more dangerous and expensive to rectify. Then again, you might be in the market for an upgrade. Contemporary models offer considerably more than the older ones when it comes to efficiency. This allows you to utilise less power and reduces bills. At the same time, you will still receive all the heat and hot water you need.
Radiators also play a vital role in keeping your structure warm. In addition to bleeding, they might require balancing to confirm that every room heats up identically. This demands a fair degree of effort and time, so you may want to get help with it. Frequent servicing is the quintessential way of maintaining your boiler and heating. A comprehensive inspection will let you discover if any repairs are necessary. This prolongs the lifespan of the systems and informs you of the productivity.
Contact Us
If you need any of these services Warm is here for you. With one call or our quote form, you can get arrange for almost any kind of service, from repairs and new installations to power flushing. We even offer helpful advice about finance and cover. To work with the leading names for central heating and boiler installation Chelmsford has, get in touch with us.
If I decide to go with a new boiler, will it save me money?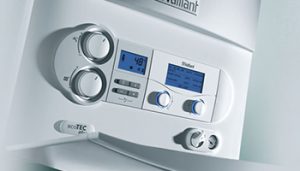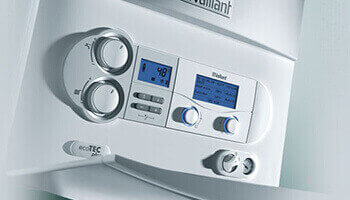 You can save money with a new boiler. However, it'll depend on the amount of time you've had your present machine for. The longer you've had it, the less energy efficient it will be. In other words, you could be wasting more money than energy every time you turn it on. Modern appliances have higher energy efficiency ratings. If you know that your boiler isn't going to last, the smart move would be to get a new one. If you speak with our team, they can discuss all the possibilities with you. Furthermore, you can obtain a quote before making any decisions. This allows you to remain in control of the situation and witness how economical your upgrade shall be.
To ensure you get the best for your investment you need to consider all of the various costs. This includes the new appliance, installation, servicing, and even disposing of the old boiler. Consider this figure against the cost of repairs and the higher amount of energy you would be using. If you have any questions regarding your boiler, be it new or old, we'd be more than happy to answer them.
Central Heating Chelmsford
We'd also be happy to answer any questions you might have about central heating. If you're looking to save money on your heating, we recommend purchasing an A-rated gas boiler. You're probably confident that your current system is performing t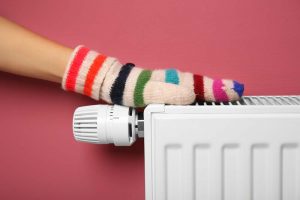 o an acceptable standard. However, you might discover that the opposite is true upon closer inspection. Inefficient and old contraptions can cost you a lot of money. Similar to the electrical appliances that exist in your house, modern boilers receive a grade according to how efficient they are. If you purchase an A-rated creation, you'll certainly see some improvements in your bank balance. Let us know if you wish to make some changes to your heating system.
Use heat pumps
A heat pump would also be a great addition to your property. These pumps are systems that pump heat from one location to another. They do this by utilising a compressor and circulating a structure of gas or liquid refrigerant. Thanks to this process, the heat gets extracted from exterior sources and is pumped indoors. Pumping the heat typically uses less energy compared to the normal methods of transforming electricity into heat. Also, when it's summer, you can reverse the cycle, making the unit operate as an air conditioner.
These pumps are actually an extremely efficient alternative to oil, fuel, and electrical systems for cooling and heating. They'll provide you with a bigger degree of heating and cooling compared to the level of electrical energy required to run the pumps. With the efficiency rate, it's possible for it to reach as high as 300%. Contact us here at Warm if you would like to know more about these pumps.
Rely on Warm
When you find yourself in need of a boiler engineer, it would be ideal to go with someone that can provide a first-class service. This is what encourages our clients to return, so it's exactly what we give them. If you have any questions about central heating and boiler installation Chelmsford has nobody better to answer them.
Chelmsford is an English city northeast of London. Hylands House, built-in 1730, has restored interiors and hundreds of acres of parkland. The medieval Chelmsford Cathedral features stained glass and a colourful ceiling. The Essex Regiment Museum displays military artefacts such as weaponry, medals and uniforms. To the southeast, RHS Garden Hyde Hall has hilltop views and includes a rose garden and a woodland garden. Close Chelmsford.
Chelmsford is an English city northeast of London. Hylands House, built-in 1730, has restored interiors and hundreds of acres of parkland. The medieval Chelmsford Cathedral features stained glass and a colourful ceiling.