Our homes are where we feel the most at ease. To guarantee such conditions, we require two essential things; hot water and heating. If you lack them, the last thing you'll end up being is comfortable. At worst, your health could begin deteriorating. Thankfully, we can make hasty arrangements for the central heating and boiler installation Chester desperately needs.
Is there a reason why my appliance is failing?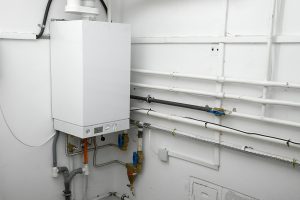 There are various reasons why you might find your heating or hot water suddenly shutting off. For example, it may be an issue with your boiler, like a ruined component. If you arrange for a complete inspection by a Gas Safe engineer, they can discover the cause. In certain circumstances, repairs could be a possibility. However, there are times when replacements are unavoidable.
If the hot water is on and your boiler doesn't appear to be broken but your heating isn't functioning, it might be due to the settings. You can opt to alter this yourself or call in the experts. If your settings seem to be in order, then there's a good chance that the diverter valve is the culprit. Replace it if necessary.
In some instances, complications manifest when you purchase a new model but leave your previous central heating infrastructure as it is. Contemporary system or condensing boilers can include far greater pressure levels than the old appliances. Not only can this lead to leaks, but there's also the risk of you damaging your valves and pipes. Think about replacing the heating at the same time as your boiler.
Professional services when you need them
If you need any help following a loss of heating or hot water, contact professionals immediately. That way you should get a service as quickly as possible, reducing the disruption and discomfort. Warm is always on hand to put you in touch with the best people for central heating and boiler installation Chester has.