Welcome to Warm Hastings, the easiest place to find and compare new boiler installation quotes. Click here for our online calculator and we'll ask you a few simple questions about your property and boiler. No personal details are required. A fixed price will then appear on the screen.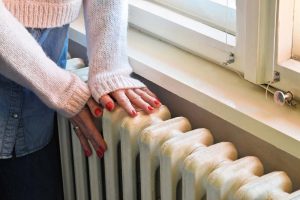 Or, if you prefer to speak directly with local engineers, use the "Get 3 FREE Quotes" form to the right. We match your requirements with trusted & accredited Gas Safe engineers. And aim to get you 3 FREE no-obligation quotes the same day.
We offer the central heating and boiler installation Hastings residents rely on. This means everyone can stay comfortable and stress-free within their properties. In addition, we offer similar work like repairs and annual servicing. You can even depend on us in an emergency through our 24/7 assistance.
Why You Can't Get Hot Water And Heating
There is no single cause for your system not working as it should be. This can only be confirmed through a comprehensive inspection in person. There are, however, common issues to find.
Unbalanced radiators won't all heat up or will only do so at the bottom. This tends to be a matter of built-up air within your system. You should try bleeding your radiators and you can seek further assistance if this does not work.
You cannot identify broken internal components unless you know what you are looking for. It could be anything from a seal or valve to the circuit board. These range widely in cost so you need an inspection to determine what the culprit is. Sometimes loud noises can suggest something is about to fail so you should be swift in getting a professional to take a look.
Pressure issues can be from many causes. You could be experiencing a leak somewhere or it could be because of something simple like needing to adjust your settings. An expert can help you find out what the problem is. The thermostat can also be a cause as if it becomes old or damaged it may not be able to accurately tell the temperature.
If you get a new boiler installed on your property, this can be very beneficial. This won't be so tough if you do not check that your central heating can match the new pressure. If you do not look to a simultaneous upgrade, you can end up with serious problems to deal with.
Premier Central Heating and Boiler Installation Hastings Trusts
You may be looking for repair work, servicing or replacements. Our team can provide a helping hand through rounding up quotes of tradespeople in your area. You will then be able to pick for yourself with ease.
Take A Pre-Emptive Approach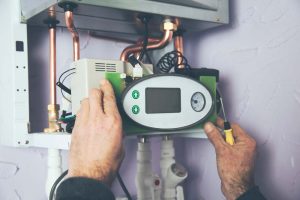 Regardless of how well you believe your system is running, there is never a reason to neglect it. This is where servicing comes in. An annual check of your property ensures you become aware of any minor issues that may be present. You can then have these dealt with in a swift manner. This avoids you leaving yourself in the dark on what is going on. Then you get to discover issues before it is too late.
Servicing is something almost every professional will recommend. It is vital to lengthen the usefulness of your boiler and central heating. You will then be aware that you have something efficient powering your comforts. You can also avoid serious repair work later down the line. This saves you time and money while letting you stay safe.
Central Heating Hastings
With central heating, one of the most important things is preventative maintenance, especially if you have it installed in commercial premises. You might currently have a state-of-the-art design or an older one you plan to depend on for the next couple of years. Whatever the case, you cannot underestimate the significance of preventative maintenance.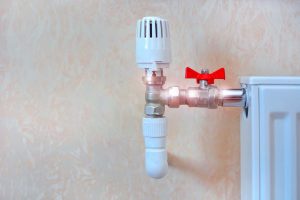 The main reason why this form of maintenance is important is that it lowers the chances of a major breakdown developing. Anyone who has had a commercial boiler pack up during the cold months will know how disastrous the situation is for profit-making schemes. When you think about the losses here, the cost of maintenance will seem insignificant. As such, you should seek out our assistance if your boiler is giving you grief.
Whether your heating and hot water needs are domestic or commercial, we can help. You will end up with something to perfectly match your heating demands and budget. With the help of workers from the Gas Safe register, you can make the right choice. Any and all intended work will be done to the highest standards, so reach out to us now.
We can help you find the central heating and boiler installation Hastings and regions throughout the UK love. Whatever your requirements are, even when it is urgent, give us a call today to get your free quotes. The people we connect you with are all professionals dedicated to their work. You will soon be in touch with a local expert engineer or plumber to give you what you need.
Hastings is a town on England's southeast coast, close to Eastbourn. It's known for the 1066 Battle of Hastings, fought on a nearby field where Battle Abbey now stands. The Norman ruins of Hastings Castle, once home to William the Conqueror, overlook the English Channel. East along the shingle seafront of Stade beach, Hastings Fishermen's Museum and Shipwreck Museum document maritime history. The Jerwood Gallery shows contemporary art.