Many people rely on their hot water and heating and do not think to look after it until after a fault has developed. This leaves you without it when you need it, ruining plans and causing stress. There is no need for you to worry even if the situation is urgent; Warm can help you find local central heating and boiler installation Ipswich residents love.
What To Do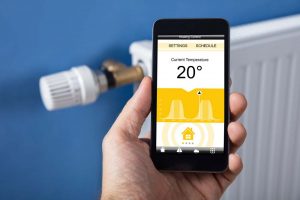 When you stop receiving hot water and heating, or it is no longer functioning efficiently, there can be many reasons behind it. While you should seek help from a professional engineer, in some instances there are steps you can take first to try and solve it.
Many issues come from broken internal components. This cannot be identified with ease, unless it results in something like a leak. Your best approach is to check that your thermostat is working correctly and then to call an engineer or plumber.
Radiators send heat throughout your home. If they aren't heating up, or only the top gets hot, this means you should try bleeding them. This will release air and sludge that has built up within. It is an easy task that only requires a radiator key and a cloth. You may also need to balance them. It can take time and be difficult to get this right though. If you are ever in doubt, you can always call on a professional for help.
If your system begins to let out any unexpected noises, it is best to call a Gas Safe engineer. It can indicate there is a problem that needs addressing. This may be air in the system, low pressure or kettling. Your heating and hot water may be okay, but it is best to have someone take a look.
Central Heating Ipswich
It's important to keep a close watch over your central heating system, especially in the colder months. Due to the costs that add up during winter, more people have adopted thermostats to help control temperatures. According to research however, many individuals make expensive mistakes with these devices.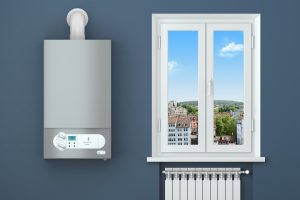 Some people end up setting the wrong temperature and overheat their properties. This leads to you wasting a fair amount of energy. Being experts on central heating and all of its appliances, we can advise you on what temperatures are best for every space. We can also help you to install systems that include thermostats if you want to upgrade. Simply get in touch if you need us.
Repairs
Most people need repair work in cold months. This is because they start their heating up again after having it switched off for a long period of time. The stress on the system can make problems appear or make smaller issues worse. When you need repairs, servicing or a new system, call on us. We make it simple to find central heating and boiler installation Ipswich can trust.
Should You Replace Your Boiler?
Sometimes, depending on the age of the boiler and past replacements made, it can be a good idea to get a new one. This will give you a more efficient system that you can depend on for years to come. You will also save money this way, so long as you remember to get your annual service carried out.
Preferences
When it comes time to pick which boiler you want, there are factors to take into account. This includes the heating and hot water needs of the building, budget and space. Many people favour certain brands based on their own experience with them as well as recommendations.
The engineers and plumbers we match you with have the skill to fit various types of boilers. This includes combi, conventional, system and condensing styles. They are also familiar with a number of brands, for example models from:
Baxi
Ideal
Potterton
Vaillant
Worcester
Gas Safe
In Britain, people spend millions of pounds every year in order to fix poor jobs carried out by tradespeople without the right qualifications. By ensuring people have the right skills and knowledge beforehand, you can save yourself a lot of trouble. This comes in the form of wasting time and money to fix mistakes and not being safe with the gas work.
People tend to choose these individuals because they offer low prices or due to recommendations. Neither option means they are a good choice for the job. This is the reason behind the Gas Safe register. Those on it are able to carry out work to high standards while complying with the law. The engineers and plumbers we work with will only provide you with premier results so reach out today.
Discover high calibre central heating and boiler installation Ipswich residents can count on. Our work is perfect for those across the area and further afield looking for work at any time, 24/7. Get started and call Warm today.