We can arrange for the finest central heating and boiler installation Colchester has available. The Warm team concentrates its efforts on helping people find engineers they can trust. As a result our services are easy to use, friendly, and professional. You may be after having the systems completely reconditioned or just a fast upgrade. Whatever the case, you can always call us for assistance.
Whenever you require a service, you'll find booking one very straightforward. There are no obligations once you call either. We'll see to it that you receive a free fixed-price quote as soon as possible. You get to choose whether you say yes or no. This is all without any inconveniences.
Seek out the indications
There are four obvious signs that your boiler is not in good condition:
1. If you're able to smell fumes or gas around the appliance there could be a leak.
2. Evidence of black spillage, soot, or scorching indicates that there's a fault.
3. If your pilot light has changed colour or it goes out constantly, there are complications.
4. Experiencing headaches or nausea near the boiler suggests that there is a carbon monoxide leak.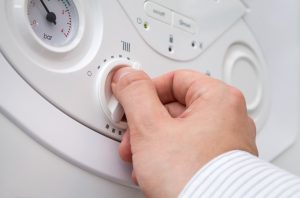 If you happen to notice any of the above, you need to turn your appliance off straight away and get in touch with a Colchester based engineer immediately. They will come to you and assess your mechanism. Consequently, they shall identify the problem and determine whether repairs are feasible. In a number of scenarios, replacement is usually the better option, especially if your current model is old.
Regardless of how old your boiler is though, you should never attempt to fix it yourself. This is a task for the experts to handle. Should you try to open and repair the appliance yourself, you may end up worsening the situation rather than rectifying it.
When looking for the best providers of central heating and boiler installation Colchester has, rely on us. By visiting warm.co.uk, you can locate the right person for the job in a short amount of time. No matter what your specifications are, we're happy to provide you with no obligation quotes as well as convenient services for all sorts of circumstances.