We can arrange for the finest central heating and boiler installation Colchester has available. The Warm team concentrates its efforts on helping people find engineers they can trust. As a result our services are easy to use, friendly, and professional. You may be after having the systems completely reconditioned or just a fast upgrade. Whatever the case, you can always call us for assistance.
Whenever you require a service, you'll find booking one very straightforward. There are no obligations once you call either. We'll see to it that you receive a free fixed-price quote as soon as possible. You get to choose whether you say yes or no. This is all without any inconveniences.
Seek out the indications
There are four obvious signs that your boiler is not in good condition:
1. If you're able to smell fumes or gas around the appliance there could be a leak.
2. Evidence of black spillage, soot, or scorching indicates that there's a fault.
3. If your pilot light has changed colour or it goes out constantly, there are complications.
4. Experiencing headaches or nausea near the boiler suggests that there is a carbon monoxide leak.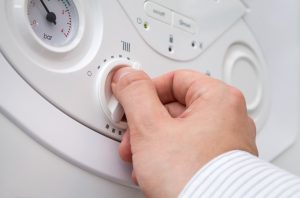 If you happen to notice any of the above, you need to turn your appliance off straight away and get in touch with a Colchester based engineer immediately. They will come to you and assess your mechanism. Consequently, they shall identify the problem and determine whether repairs are feasible. In a number of scenarios, replacement is usually the better option, especially if your current model is old.
Regardless of how old your boiler is though, you should never attempt to fix it yourself. This is a task for the experts to handle. Should you try to open and repair the appliance yourself, you may end up worsening the situation rather than rectifying it.
When looking for the best providers of central heating and boiler installation Colchester has, rely on us. By visiting warm.co.uk, you can locate the right person for the job in a short amount of time. No matter what your specifications are, we're happy to provide you with no obligation quotes as well as convenient services for all sorts of circumstances.
Is everything covered with the service?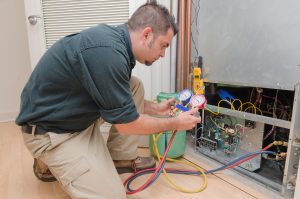 Yes it is. The engineers we're in contact with possess all the proper qualifications. They are registered with the right establishments too, including OFTEC and the Gas Safe. Therefore, you can be sure that they can do the job without delay, regardless of whether you own an oil, electric or gas boiler.
It's true that our service covers eight critical areas that make a catch-all checklist. However, it takes just half hour to complete. Within those thirty minutes, we'll give you assurances that your appliance is up to scratch and that no one is in danger from it.
Central Heating Colchester
Our central heating expertise comes in handy whenever the radiators decide not to heat up. The last thing anyone needs is a freezing cold house during the winter. In the majority of instances, radiator complications come from problems that aren't difficult to solve. Those who aren't confident however should speak to our people.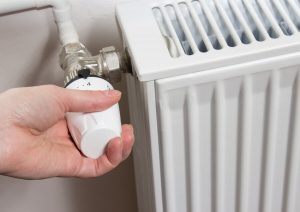 Have a look and see if anything seems abnormal with your system. You may not have hot water either, or it could be making strange noises. If you come across either of these issues, our engineers should be able to assist you. They have plenty of experience handling problems like these.
Why choose our Colchester services
If you decide to use our services, we will give you:
•Transparent, open, and honest pricing
•Top tier customer service
•The greatest safety standards available
If you require boiler specific services and you aren't quite certain where you can go, you can contact us on 0800 311 8990. You'll soon discover that it's none too difficult to book one of our services. You won't receive a hard sell either. We're able to book at times that suit your personal schedule. In addition, we'll tell you how much everything is going to cost you.
You're free to call us anytime. Alternatively, you have the option of filling out one of the Free Quote Forms on our website. Therefore, if you ever need the best central heating and boiler installation Colchester has, make us your first call.