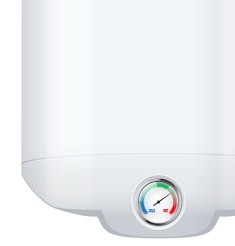 We can arrange the best central heating and boiler installation Maidstone has to offer. Our focus is on delivering far more than trust. That is why services are professional, friendly and easy to use. Whether you are looking for a quick update or a complete overhaul – call us for help.
It is simple to book a service when you need one. Don't worry, there's no obligation when you call. We'll ensure you have a free fixed-price quote as quickly as possible. That means you get to decide whether to say yes or no – all without any hassle.
Great feedback for a high-quality service across Maidstone

You might wonder why people choose us over other boiler companies. That fixed-price quote certainly helps, but we go beyond this. We provide excellence with boiler installation and central heating. In addition, we also provide an eight-point checklist that ensures yours is thoroughly inspected and confirmed to be safe. What more could you ask for?
We can also service (and repair) all kinds of boiler:
Oil
Gas
LPG
Electric models
Whatever you need, just give our team a call on 0800 311 8990 and find out how much it would cost. We think you'll be pleasantly surprised.