Welcome to Warm Maidstone, the easiest place to find and compare new boiler installation quotes. Click here for our online calculator and we'll ask you a few simple questions about your property and boiler. No personal details are required. A fixed price will then appear on screen.
Or, if you prefer to speak direct to local gas engineers, use the "Get 3 FREE Quotes" form to the right. We will match your requirements with our trusted & accredited Gas Safe engineers. We aim to get you 3 FREE no-obligation quotes the very same day.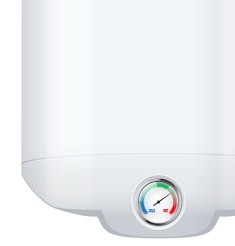 We can arrange the best central heating and boiler installation Maidstone has to offer. Our focus is on delivering far more than trust. That is why services are professional, friendly and easy to use. Whether you are looking for a quick update or a complete overhaul – call us for help.
It is simple to book a service when you need one. Don't worry, there's no obligation when you call. We'll ensure you have a free fixed-price quote as quickly as possible. That means you get to decide whether to say yes or no – all without any hassle.
Great feedback for a high-quality service across Maidstone
You might wonder why people choose us over other boiler companies. That fixed-price quote certainly helps, but we go beyond this. We provide excellence with boiler installation and central heating. In addition, we also provide an eight-point checklist that ensures yours is thoroughly inspected and confirmed to be safe. What more could you ask for?
We can also service (and repair) all kinds of boiler: Oil, Gas, LPG and Electric models. Whatever you need, just give our team a call on 0800 311 8990 and find out how much it would cost. We think you'll be happy with the service. We ensure you work with one of the best names for central heating and boiler installation Maidstone has.
10% of people never bother getting a boiler service. That's a shocking figure, especially when you consider they're potentially putting their health and wellbeing at risk. Gas boilers can develop leaks, and faulty connections developing in electric boilers could potentially create a fire risk.
Not only that, there is a greater chance of something going wrong that will result in these individuals finding themselves with a broken boiler and a hefty repair bill. With no heating or hot water until it's fixed, it can be an expensive pickle to get into.
Keep in mind that regular servicing doesn't guarantee your boiler will never need a repair. However, it does ensure it is working properly and hasn't developed any faults. For example, a gas boiler will have the pressure checked, the flue tested and its parts cleaned as part of the service. Fix any minor problems before they develop into something more serious (and more expensive).
Call us today to experience our friendly service
When your boiler needs servicing, don't put it off – but do make it easy to help. Ring 0800 311 8990 now and find out how easy it is to get the job done. It takes our qualified engineers just 30 minutes to complete the average boiler service. And since we offer you a fixed-price quote, you can see why you won't be the first to take advantage of our professional service.
Whatever boiler you have and whether it's new or it's been ticking over for years, our engineers are always on hand to service it for you. From Glow Worm to Worcester Bosch and Ideal to Vaillant, every single model and make is catered for by our expert team.
If you're in the  area and are experiencing problems with your boiler, rely on us. We give you access to some of the finest and most experienced plumbers and gas engineers in the region.
Central Heating Maidstone
Usually, central heating systems can operate without you having to intervene much. Since this is the case, many individuals take them for granted. They think that they'll get heating and hot water whenever they desire it. However, these arrangements can break down just like any other can. It is at this point where you must call in the professionals to assist you.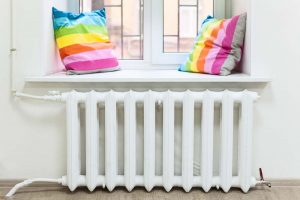 Something you should know is that not every heating system functions in the same way. They can include different components and control things in their own manners. As such, the ideal way to start here is to figure out what system is in your property. Doing this can help the engineers, as they'll be able to bring the right tools with them when they make their way to you. We can assist you if you are struggling with anything here.
Maidstone Plumbing & Heating
We provide the full range of plumbing and heating services in Maidstone which means that whether you need a boiler repairing or you need a completely new one installing then our boiler engineers can help you.
Boiler servicing – We can service all types of boilers including regular boilers, storage boilers and combi boilers. Regular servicing by an experienced and qualified gas engineer is vital if you want to ensure that you boiler is working efficiently and safely.
Wherever you are in the area and whatever type of boiler you have or want, our highly experienced nightly qualified engineers are here to help you. Looking after your boiler isn't just a case of making it work effectively and helping you to save money, it also ensures that it is not operating dangerously.
Maidstone is a town in Kent, England, of which it is the county town. Maidstone is historically important and lies 32 miles east-south-east of London. The River Medway runs through the centre of the town, linking it with Rochester and the Thames Estuary, five miles east of the town of West Malling. Maidstone falls within the district council of Maidstone, under the county council of Kent. It is in the ME14 postcode district. The post town for Maidstone is Maidstone. Other close locations include Chatham, Rochester and Gillingham