Welcome to Warm Chatham, the easiest place to find and compare new boiler installation quotes. Click here for our online calculator and we'll ask you a few simple questions about your property and boiler. No personal details are required. A fixed price will then appear on screen.
Or, if you prefer to speak direct to local gas engineers, use the "Get 3 FREE Quotes" form to the right. We will match your requirements with our trusted & accredited Gas Safe engineers. In fact, we aim to get you 3 FREE no-obligation quotes the very same day.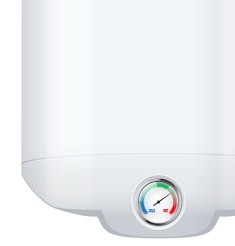 Do you want the comfort and the peace of mind that a brand new boiler or service can bring you? Imagine if you could have heating and hot water that you can trust as well as saving significant money on your energy bills. Get in touch for your free quote for the top central heating and boiler installation Chatham home owners can ask for.
We've built our service around your needs and what you want most:
An easy-to-book appointment
An affordable price
Job done efficiently and effectively when it suits you
A complete 30-minute service
Whether you need boiler or central heating installation services, we can help you to arrange them. We only work with Gas Safe registered engineers. As a result we ensure professionalism and quality. The engineers we work with have experience with various forms of boiler, including machines from numerous manufacturers. Therefore they will help you to select the right one for you.
Book a service in Chatham today
How much easier could it be than that? Well, we do give you a chance to call us free on 0800 311 8990 to arrange your boiler installation in Chatham, which means you don't even have to pay for the phone call to get in touch. If you want a quicker quote without a conversation you can use our handy quote form. Simply enter the few details requested and we will find you a price.
Why bother getting your boiler serviced at all?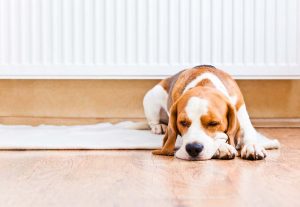 Have you ever considered how much you ask of your boiler? Day in, day out, you want hot water on demand. You need it for heating throughout the winter months, to stop pipes freezing and to make sure your home in Chatham is warm and cosy. If that wasn't the case, you'd feel chilly and you'd be without hot water to wash and bathe with whenever you needed it.
Truth is, if you get a boiler service each year, you're far less likely to experience any breakdowns. Why? Because expert boiler engineers have the training to check every aspect of a boiler when they service it. They look for leaks, rust and corrosion and parts that may not be working as they should. If it's all fine, you have the peace-of-mind of knowing your boiler is working reliably and safely. If they find a fault, they may well have identified it at an early stage – before the boiler has a chance to break down. That means it can be fixed quickly and sometimes more cheaply than would otherwise have occurred.
Central Heating Chatham
With central heating, most UK homes utilise natural gas for hot water and heating. However, about 4 million homeowners employ oil fired systems. The most common reason why they go for oil is that they aren't close enough to a gas main to connect to it.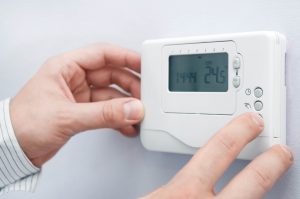 If you're wondering whether these systems are efficient, the answer is yes. A great quality design can provide you with a performance that's equal to a gas arrangement. In some cases, the oil model might even outperform it. Should you ever have any trouble with an oil central heating system, we can come and have a look at it for you.
Whatever boiler you have, from a gas combi boiler to an oil or electric boiler, we can service it professionally as well as safely for you. Our engineers are registered with OFTEC and the Gas Safe register. Consequently, you can be certain you're hiring someone you can trust.
It doesn't matter what make or model of boiler you have, either. Got something brand new? We can service it for you. Is your boiler several years old and not manufactured anymore? Not to worry – we'll make sure it is still working as it should be, and not causing any danger. If it does have faults, we'll let you know what to do next.
Book your fast and efficient boiler service in Chatham today
Not only will the call be free, on 0800 311 8990, you'll get the benefit of a fixed-price quote too. You won't get that everywhere, which means when you call us, you'll know what your boiler service will cost before you agree to book your appointment.
Remember, booking your boiler service means you get peace-of-mind, the knowledge your boiler is working properly, as well as assurance from professional engineers. Getting a boiler service anywhere in Chatham, Kent is easy when you call us, so get it done today and you'll know why others have already chosen our service over the competition.
Chatham is one of the Medway towns located within the Medway unitary authority, in North Kent, in South East England. The town developed around Chatham Dockyard and several Army barracks, together with 19th-century forts which provided a defensive shield for the dockyard. Chatham is located in the county of Kent, South East England, one mile south-east of the town of Rochester, 10 miles north or Maidstone and 30 miles east of London. Chatham lies six miles south of the Essex border. It falls within the unitary authority of Medway. It is in the ME4 postcode district. The post town for Chatham is Chatham.