Welcome to Warm Margate, the easiest place to find and compare new boiler installation quotes. Click here for our online calculator and we'll ask you a few simple questions about your property and boiler. No personal details are required. A fixed price will then appear on screen.
Or, if you prefer to speak direct to local gas engineers, use the "Get 3 FREE Quotes" form to the right. We will match your requirements with our trusted & accredited Gas Safe engineers. We aim to get you 3 FREE no-obligation quotes the very same day.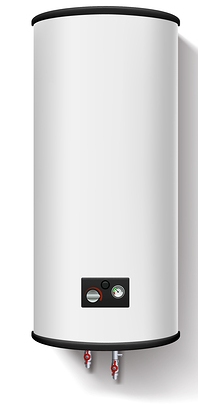 Is your boiler not working? Would you like to see a reduction in your heating bills? Would you like the peace of mind that having a reliable boiler and central heating system brings? Get in touch today for your FREE no obligation quote from the premier providers of central heating and boiler installation Margate has.
Boiler Repairs, Installs & Servicing
When you need your boiler serviced, you want it done quickly, affordably and with the least amount of hassle possible. That's fair enough, and we can provide all that for you – and more.
Firstly, we give you a Freephone number so you can call our customer service team to learn more about our boiler and central heating services. Just call 0800 311 8990 and you'll get straight through to someone who can help.
Get a quick quote
Next, you'll be able to ask about a no-obligation quote. We know you don't like hidden costs and hassles, which is why we always provide you with a fixed-price quote for your service. If that wasn't enough, you can have confidence you'll only work with professional engineers. We can also arrange central heating installation if you are having any problems with it.
Does the service cover everything?
Yes. Our engineers have the relevant qualifications and they're also registered with in the appropriate places, including the Gas Safe register and OFTEC. That means regardless of whether you have a gas, electric or oil boiler, you can be certain our engineers can get the job done. Even though the service covers eight essential areas that form a catch-all checklist, it still only takes about half an hour to complete. Those 30 minutes will ensure you know your boiler is working in the proper manner. In addition they make sure it poses no danger to you or anyone else in your household.
So, if you need a boiler service in Margate, and you're not sure where to turn, just remember you can give our team a ring on 0800 311 8990 now to find out how easy it is to book your service today. You won't get the hard sell, we can book at a time to suit you, and we'll make sure you know today how much it will cost.
Is it worth servicing your boiler?
In short, yes. While most boilers work well most of the time, they can break down occasionally. There's also the chance minor faults could develop that may not prevent your boiler from working. If this happens, you could end up thinking your boiler is fine, even when that minor fault is threatening to turn into something more serious – and more expensive to fix.
So, while an annual boiler service won't guarantee you a year of trouble-free use, it certainly tips the odds in your favour. Fortunately, 90% of homeowners know how important it is to get regular boiler servicing. That's why they book a service every year.
With Gas Safe and OFTEC-registered engineers ready to visit, make sure you book with us today and discover how much easier it is when you use our service.
How Old Is Your Boiler?
If your boiler is 10 years old or more, it is time that you considered getting a new one. This is because as boilers get older, they get ever more inefficient and also risk being unsafe. The appliances tend to use more gas, therefore causing higher fuel bills. In terms of safety, leaks of carbon monoxide are also more common. Therefore, as you can see, it is wise to opt for central heating and boiler installation Margate residents can rely on. It is an investment that will save you money and put your mind at rest. There is nothing better, especially during winter knowing that you have heating and hot water that you can rely on.
Central Heating Margate
We can look at your central heating system as well if it isn't working properly. Complications are most likely to happen after an extended period of inactivity. One issue you'll want to stay alert for is kettling. Your system could sound similar to a kettle once you switch it on. If it does, there may be a build up of limescale or sludge on the heat exchanger. Such problems can halt the water flow inside the exchanger, leading to it boiling, seaming, and overheating.
The pilot light might also go out at some point. Prior to reigniting it, check to see whether there are any problems with the gas supply. A broken thermocouple might be interfering with the gas supply. It may be that a drought is blowing your pilot light out. If you have any concerns, be sure to let our team know. We'll have a local Gas Safe engineer visit your property as soon as possible.
Why Use Our Margate Boiler Services
By using our Margate boiler services, you can rest assured that you will get:
The very best in safety standards
The highest standards of customer service
Pricing that is honest, open and transparent
Why not contact our Margate boiler specialists today for a free, no obligation quote for your new boiler? Simply call 0800 311 8990 or complete the contact form and take the first step towards a fantastic new boiler.
Margate is a town on England's southeast coast. It's known for its sandy beach. Near the Harbour Arm stone pier, the modern Turner Contemporary art gallery has rotating exhibitions. Dreamland Margate is an amusement park with vintage rides. Millions of seashells decorate the Shell Grotto's underground passages. In a former police station in the old town, the Margate Museum has local history displays. Margate is located in the county of Kent, South East England, three miles north-west of the town of Broadstairs, 5 miles form Ramsgate and 31 miles east of the major town of Southend-on-Sea, and 66 miles east of London. Margate falls within the district council of Thanet, under the county council of Kent. It is in the CT9 postcode district.