Welcome to Warm Southend, the easiest place to find and compare new boiler installation quotes. Click here for our online calculator and we'll ask you a few simple questions about your property and boiler. No personal details are required. A fixed price will then appear on screen.
Or, if you prefer to speak direct to local gas engineers, use the "Get 3 FREE Quotes" form to the right. We will match your requirements with our trusted & accredited Gas Safe engineers. We aim to get you 3 FREE no-obligation quotes the very same day.
When you are looking for the best central heating and boiler installation Southend has to offer, you can give Warm a call. Our work leaves you with quotes for what you need in no time at all. This is even for when your heating and hot water gives up on you without warning. Our services are available at any hour of day and seven days a week, just contact us!
Central Heating Southend
As central heating systems get older, metal particles and dirt from the pipework and radiators break down. Afterwards, they start flowing through important elements like the heat pump. This all builds up inside the boiler's essential components, leading to them failing. It's not uncommon to find yourself in a situation like this.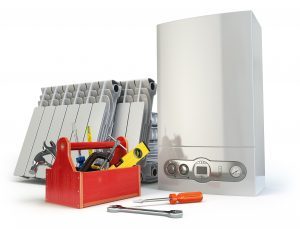 If you are currently experiencing this problem, then you should let the team here at Warm know. We work alongside professional Gas Safe engineers who work to resolve and prevent complications like these. They can also provide you with advice on looking after your systems in the future.
When Your Boiler Fails To Work
The average age of a boiler is 15 years, but this is not a given. Various factors influence how long it lasts, including the care people show it as well as the quality of the appliance. So when your machine no longer provides you with what you need, it is an unexpected nuisance.
Sometimes the reason behind it is simple, such as a loss in pressure which will require you to take a look at the gauge. This may be due to a leak, a broken pressure valve or because you have not long bled your radiators. If you think that you can, you may want to try to re-pressurise your boiler to see if it helps. However if you are uncomfortable with this, you can always call out an engineer.
In other cases, it is possible that the reason behind your lack of heat and hot water is the failure of a critical component. One example of this is the circuit board, which acts as the brain of the boiler and controls everything. It is one of the most expensive parts to replace but it can be done to get your system working again.
Rely On Us 24/7
When you have an issue, our team would love to assist you. We help you get the central heating and boiler installation Southend loves. You will end up with a great system in place that you can depend on. Our service can include carrying out emergency repairs, servicing and boiler replacements or installations.
Repair Or Replace?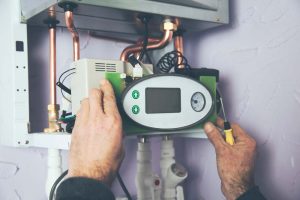 You may not want to spend money on a new boiler, but sometimes it can be helpful. When it stops working it is not always wise to go ahead with repairs. It is rare that it is unfixable, but rather it will be beyond economic repair. This means that the price of repairs now and in the future along with the cost of running the system will add up.
In situations like this, you should be looking at replacing your boiler. You could save a lot of money through the improved efficiency of a modern system. This is because energy ratings are very high and have various controls and settings that you can utilise.
What Options Are There?
When you are considering a new installation, you have to think of factors like your needs, budget and available space. Not only do you need somewhere to put your boiler, but you might also require a water tank or cylinder.
Your options for a boiler include:
Combi
Conventional
System
Condensing
These models can use different fuels such as gas or electric. If you have a preference for a certain brand, that is fine too. Our engineers have extensive experience working with all kinds of systems.
Give Warm A Call
It may be that you could benefit from other work such as servicing. This enables your boiler to continue running efficiently and reduces the chance of it breaking down. Whatever you need, we can work alongside you to ensure you have reliable heating and hot water. We do this through providing you with quotes of Gas Safe plumbers and engineers local to you. They come with no obligations to make the process simple with no hassle.
Southend-on-Sea is a resort town on the Thames Estuary in Essex, southeast England, close to Chelmsford. The long Southend Pier is serviced by a small train and has a museum at its shore end. Nearby, Adventure Island is an amusement park with fairground rides and water slides. The Cliff Lift, a century-old funicular, clings to the hillside and offers coastal views. Sea Life Adventure aquarium is home to otters, clownfish and turtles.