When cared for properly, your boiler can serve you for years. It can even go beyond its predicted lifecycle in some situations. There are all sorts that you can do to preserve the appliance. If things get tough, you can call on the assistance of a professional engineer. By taking the proactive approach, your investments will last for longer. If you're having trouble locating the best provider of central heating and boiler installation Oldham has, we can help.
Advice on maintenance
You can complete many low-grade tasks on your own. Of course, you should never open the boiler up and start tinkering with the components. Instead, you should:
Examine the pilot light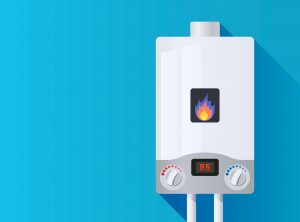 Boilers need to have a powerful, blue pilot flame. This indicates that your appliance is productively burning the fuel. When the colour shifts to yellow or orange, it means the combustion isn't finished. Consequently, the apparatus could be leaking carbon monoxide. The moment you realise that the colour is different, seek out aid from an expert.
Increase Ventilation
To maintain your boiler's combustion, you will require a decent air supply. The room your appliance is in must possess adequate ventilation. If you also have a flue, check to see that there are no blockages. In addition, take care of any clutter you find.
Raise the pressure
All boilers need to have sufficient pressure, or else you'll run into a myriad of complications. If it is too low, it'll be hard for your boiler to heat up. For you, this means no hot water or heat. When the pressure becomes too great, it can strain your pipes and create leaks. You need to keep an eye on the gauge and make certain that it remains between 1 and 1.5 bars. Consult the user manual if it begins to drop because it will tell you what to do.
All the tasks we've mentioned above are easy enough that you can do them by yourself. If you recognise that the issue is one you can't overcome, you'd be better off contacting a professional. Warm can help you to find a qualified provider of central heating and boiler installation Oldham residents can trust in.