Welcome to Warm Sale, the easiest place to find and compare new boiler installation quotes. Click here for our online calculator and we'll ask you a few simple questions about your property and boiler. No personal details are required. A fixed price will then appear on screen.
Or, if you prefer to speak direct to local gas engineers, use the "Get 3 FREE Quotes" form to the right. We will match your requirements with our trusted & accredited Gas Safe engineers. We aim to get you 3 FREE no-obligation quotes the very same day
You might be looking for emergency boiler help, regular servicing or something else. When it comes to finding local heating engineers, our team makes the job simple. We put you in touch with those providing the best central heating and boiler installation Sale has available.
Central Heating Sale
One problem that people commonly encounter with their central heating systems is a build up of dirty water and sludge. Such an issue can have adverse effects on your arrangement. With a power flush however, it is possible to overcome this problem. We happen to provide this service in addition to our standard ones.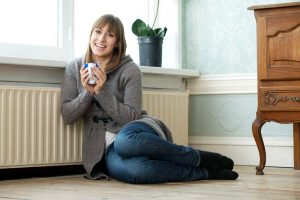 The power flush is a chemical solution that cleans your central heating of harmful elements existing inside the pipes. This includes dirt and debris. If you leave them inside your system, it's effectiveness will decrease. If you believe that power flushing is necessary, make sure you get in touch with our Gas Safe engineers. They are trained to handle jobs like these.
A quality investment
It may be that your system is old and inefficient or that it needs repairs frequently. Upgrading and replacing with something new can bring many benefits. You will be able to rely on your new boiler and central heating to provide you with reliable heat and hot water. Newer models are also much more energy efficient, allowing you to save money on your bills. It is a great financial decision, especially if your heating system is reaching the end of its usefulness.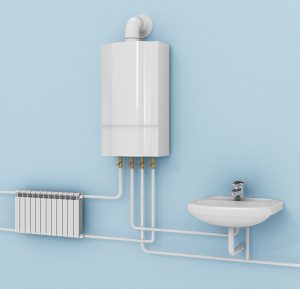 Boilers differ due to many factors. Roughly though, they should last you around 15 years. So when you begin to reach this point you should either look into replacing it or save up in preparation. One way to increase your boiler's life is to ensure it gets an annual service. By doing this you are getting an expert to check it out. Any issues can then be swiftly dealt with and it can allow it to run much better.
The best solution to your needs
Don't spend your time trying to find and compare quotes because that is what we are here for. We offer:
Professional and friendly advice
Nationwide help
Choose a time to suit you
Gas Safe Register engineers
What Do You Need?
We understand that everyone has different needs. For example you may want a specific type of boiler, a certain fuel, or have a particular brand in mind. You may also be looking for someone to advise you on what would be the best option for your situation. We will find you an expert engineer to complete work to high standards.
There are different types of boilers you can choose from:
System
Conventional
Condensing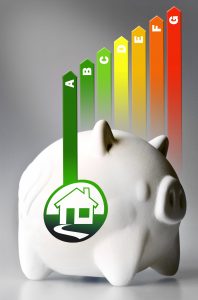 The model you choose will depend on your situation. For example, how much space you have and whether it is for domestic or commercial uses. The size of the property and expected usage is also very important. Don't worry though, the people we refer you to know all about the different factors and will be able to help you make the right decision.
No one should be left without heating or hot water at any time. In a place like Britain, the weather can be unpredictable too so you never know when you'll need it. When it comes to who to go to, call the people who can provide you with no obligation quotes from engineers in your area.
Choose a professional
Boiler and central heating systems require a lot of work and can be dangerous under certain conditions. This is why we only work with Gas Safe Engineers. As a result you will receive high levels of customer care along with a job completed to high standards. We provide our services nationwide so contact us today.
Emergencies can happen at anytime which is why they're so stressful. When you are looking for an expert engineer near you, take away the time and hassle that comes with it. Our team can provide you with 3 free no obligation quotes with speed. Trust warm.co.uk with your needs today and see why we are the top team for finding central heating and boiler installation Sale has.
Sale is a large town in Manchester, England. It is on the south bank of the River Mersey, 1.9 miles south of Stretford, 2.5 miles northeast of Altrincham, and 5.2 miles southwest of Manchester. In 2011, it had a population of 134,122. Evidence of Stone Age, Roman, as well as Anglo-Saxon activity has been discovered locally.