There are few systems in your home more important than the heating and hot water. Without either one or, in the worst cases, both, the property will become less comfortable. Fortunately we make it very easy to find help when you need it. We work with the best engineers in the area, making us the go to people to call for central heating and boiler installation Stockton has.
What type of service do you need?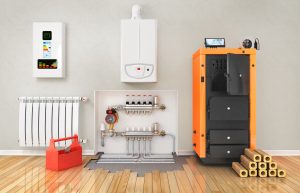 Boilers can last for decades but they need the right kind of maintenance. Regular servicing by professional engineers is the most important. This will detect if any problems are developing.
In some cases a boiler may cease to work or lose efficiency. When an issue occurs with an appliance an engineer should inspect it. They will determine if repair is possible or if boiler replacement is the better option. Depending on the cost of the repair, the age of the appliance, and it's energy efficiency, it may be better to choose a new model.
What type of boiler?
If you do need to replace the appliance you will need to decide what you want from a new one. There are various different types and a wide array of different makes and models. In most situations the best option is to replace like for like because the installation should be easier and cheaper. Changing to a different type of boiler or fuel may require new fixtures and fittings, therefore increasing the installation cost.
Regardless of the specifics, you should aim to get the most energy efficient appliance possible. This will ensure you use the minimal amount of energy for its entire lifespan. This is great for your outgoings and the environment.
Warm can help you to find the right engineer for every job. We only work with the best teams for central heating and boiler installation Stockton has to offer. That way we always achieve great results.