Choosing your new boiler is a tough task. In addition to having affordable operating costs, it must also be energy efficient. Moreover, it needs to be capable of matching your heating and hot water specifications. It's likely that you'll be experiencing difficulties in coming to a decision. If you are, then you should get in touch with a professional engineer. We work alongside many talented individuals, who provide central heating and boiler installation Middlesbrough based customers will appreciate.
Are the costs worth the installation?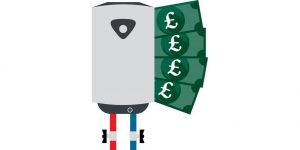 Cost is one of the primary factors people think about when it comes to selecting boilers. In truth, a multitude of details will influence your final choice. These include the system's complexity and its overall size. The principal element that shall affect the process here however is the fuel supply. Electric boilers are typically the simplest to employ. They require no ventilation and you can wire them into the current electrics as well. They have the most expensive fuel though.
Gas boilers are considerably harder to install. To stop the likes of carbon monoxide from becoming an issue, they need decent ventilation and a flue. If you possess the fittings already, then things will go much smoother. However, if you own neither, then the situation could become complicated and more costly.
System and mainstream boilers are also more expensive to install than their combi counterparts. Of all three, the standard ones are the most convoluted. This is particularly true if they come with various water tanks. With system boilers, manufacturers build the tank into the design. They are huge, but they're surprisingly easy to install. Combi is the simplest of the three though, and the most compact.
Select the right boiler
When you find an engineer with Warm they will help you to choose the right appliance for your needs and budget. Contact us today to get started and quickly find a specialist who will offer the best standard of central heating and boiler installation Middlesbrough residents can ask for. We are just a call away or you can use our quote for to get prices from three local engineers.