Welcome to Warm York, the easiest place to find and compare new boiler installation quotes. Click here for our online calculator and we'll ask you a few simple questions about your property and boiler. No personal details are required. A fixed price will then appear on screen.
Or, if you prefer to speak direct to local gas engineers, use the "Get 3 FREE Quotes" form to the right. We will match your requirements with our trusted & accredited Gas Safe engineers. We aim to get you 3 FREE no-obligation quotes the very same day.
If your boiler has broken down or you think it's time for a new one, we are always here to help. Customers across the area regularly use us, knowing we're able to help in various respects. We can handle a wide variety of services, including fitting and repairs as well as servicing. Importantly, we work with the best providers of central heating and boiler installation York  has. Whatever you need, call now to discuss your requirements with our team. We pride ourselves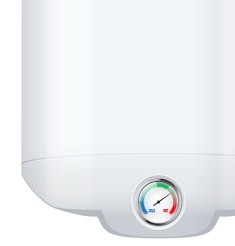 on providing the best and most appropriate service to each individual customer.
Our service is highly regarded because we can help you to find a professional Gas Safe engineer to do the job and a great price. With our help you can make the perfect investment in your home or workspace.
Central Heating Installation York
A great central heating system is essential during the autumn and winter months. If yours fails, it will undoubtedly alter the atmosphere inside your house. Moreover, broken systems typically come hand in hand with bills. The longer you leave the issues, the better the chance they'll develop into something irreparable. Believe us when we say that preventative maintenance is cheaper than replacements. To avoid any problems, you should keep a lookout for certain warning signs.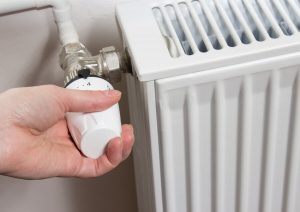 Be aware of unusual or gas like smells. If its the latter, get in touch with us immediately. Another sign would be inadequate heat. Old systems that aren't maintained well can result in your home taking its time to heat up properly. If the system is poor enough. it could take all night for them to heat up. The team at Warm can assist you with your central heating problems by putting you in touch with Gas Safe registered engineers.
Fast quotes, no fuss
If you've been delaying because you thought it would result in a lot of hassle, it's time to contact us. Why? Our advisors can help you to find the right quote.
When you work with us you'll enjoy plenty of advantages, including:
A Freephone number to call: 0800 311 8990
The ability to book an appointment at the best time for you
An efficient service every time
You get access to a qualified and experienced boiler engineer
Oh, and we offer a fixed-price quote too
Find out how affordable a boiler service is when you come to us!
Maybe that bit about the fixed-price quote piqued your curiosity. Boilers can be costly, and so can repairs. That's why we do everything we can to provide an affordable annual service, no matter what appliance you have.
For us, that means providing you with an upfront quote for a fixed fee. Not when we turn up, but when you call. That's right – ring us today and we'll be happy to provide a price for you. That means you'll know what your service will cost and how we stack up against the competition. From oil boilers to gas models and also electric appliances, our team can service every single make and model on the market today. If you have an older one that isn't made anymore? Don't worry – we can service that too.
Does a 30-minute service cover every part of your boiler?
In a word, yes. Most boilers will take around half an hour to service. Our engineers follow an in-depth checklist to ensure that they do not accidentally miss anything. They'll inspect, clean and check every part of your appliance to look for corrosion, leaks and other problems. They'll also be able to identify parts that could be wearing down and about to reach the end of their life.
In short, when you call our team, you're getting access to the best way to book a boiler service in York. That applies no matter whether you're a homeowner or a landlord, or even if you're a business owner with a boiler that needs a service. We're the best team specialising in boiler installation York has.
If you've just moved home and you want to get the existing boiler inspected, we're happy to handle that too. The sooner you call, the sooner you can get the peace of mind you're looking for.
York is a walled city in northeast England that was founded by the ancient Romans. Its huge 13th-century Gothic cathedral, York Minster, has medieval stained glass and 2 functioning bell towers. The City Walls form a walkway on both sides of the River Ouse. The Monk Bar gate houses an exhibition tracing the life of 15th-century Plantagenet King Richard III. York is close to Leeds & Hull