Many people look for ways to reduce their household bills. They may even resort to cutting down on using the heating and hot water to save. Going without is never wise though. In fact it could seriously affect your health. A better idea is to consider a new energy efficient boiler. The appliance could cut your energy consumption and save you a great deal. If you do want to explore this we can help you to find central heating and boiler installation Newcastle-upon-Tyne clients rate highly.
Why are new boilers so efficient?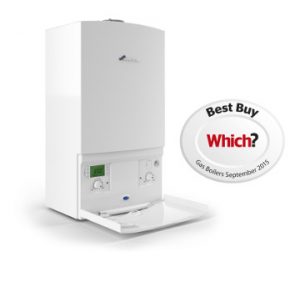 Technology has moved on a great deal over the years. A modern boiler will consume far less energy thanks to these developments. Most noteworthy, modern gas appliances have condensers. Instead of simply wasting the exhaust gases and the heat in them, the condenser collects and uses it to pre-heat water. This ultimately reduces the amount of fuel that needs to be used.
New boilers are also more efficient because there has been no time for deposits and residue to build up. If people have neglected to keep their boiler properly maintained the efficiency will drop over time due to wear and the fuel that is burnt.
Modern appliances are also typically designed with spatial limitations in mind. Manufacturers understand that homes are getting smaller and space is at a premium in many locations. Boilers tend to be more compact as a result.
Choosing a new boiler
If you do decide to upgrade you need to think about which new model is best for you. A number of things need to be considered including the size of your property, the specific type and fuel you want, and what will be required in terms of installation.
Warm.co.uk is here to help make upgrading as easy as possible. We work with professional engineers across the UK. Therefore we are perfectly placed to arrange quotes and services. When you want central heating and boiler installation Newcastle-upon-Tyne residents can trust in, we are the team for you. Just one call to 0800 311 8990 or completing our quote form is all it takes.
When might a boiler be inefficient?
The most common time is when it is old and poorly maintained. Wear and tear will accumulate over time and reduce the efficiency. Generally boilers will last fifteen to twenty years when well cared for. They can last longer but are unlikely to be anywhere near as efficient as modern appliances.
A second occasion could be if the appliance is larger than necessary. What we mean here is if you have a large boiler to heat a family home but only a handful of the rooms actually need heating. In this case you are wasting energy every time you turn it on to heat areas that you aren't using.
Choose a new appliance with heating controls
One of the best things you can do is opt for a boiler that has advanced heating controls. These can allow you to create zones within your home and set different temperatures. This is a simple way to save energy because it makes it easier to heat some locations and not others.
Central Heating Newcastle
The central heating system is something we rely on to keep us warm as we lie on the sofa watching TV and do similar activities. If yours is a gas appliance however, it could be leaking carbon monoxide. This turns it into a potential risk. The trouble with carbon monoxide however is that it's difficult to notice.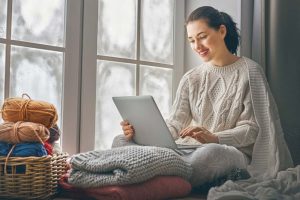 To stay safe, you should install a carbon monoxide alarm. These devices provide you with the greatest chance of detecting it early. They will warn you before the gas has a chance to reach hazardous levels. They fit on the walls easily and you should have at least one in your home. Try putting one somewhere near your appliances. If you think that there's a potential carbon monoxide issue in your home, be sure to let us know.
Arrange a professional service in Newcastle-upon-Tyne
When you make the decision to get a new boiler or central heating you need to start contacting professional engineers. Warm.co.uk can speed this up for you, doing all of the legwork. Therefore you can sit back and look through the quotes you receive rather than making calls yourself.
We advise you to make sure you only work with engineers who can prove their professionalism. Ask to see their credentials, including Gas Safe ID. An advantage of dealing with us is we only work with reliable providers. That means we arrange central heating and boiler installation Newcastle-upon-Tyne based clients can be confident in.
Contact us today for a quick service or to get any advice about savings on your heating bills.