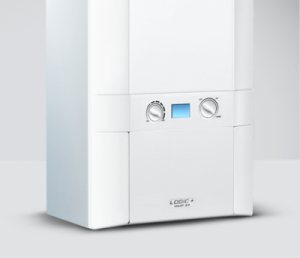 There are a wide range of different boilers to choose from, including a variety of types and fuel options. It is important to choose the right one for your needs or you could find yourself missing out on potential savings. One of the best things to do is to speak to an engineer and get advice. If you want to do this we can arrange it. We work with professionals that can offer central heating and boiler installation Sunderland property owners will appreciate.
What are the benefits of different types of boiler?
Combi boilers
These appliances are the most common type used in the UK. They have fewer parts than other models because there is no water tank or cylinder. As a result installation is generally cheaper and faster. They provide unlimited hot water but you may need to wait for it to heat up when you turn on a tap. Pressure may be low if you need to use several hot taps at once too.
Conventional boilers
These machines are larger because they have a cold water tank and a hot water cylinder. Therefore they need more space and have higher installation costs. In addition, you will be limited in terms of the volume of hot water you have available. The benefit of this type is they can feed multiple taps and radiators without a loss of pressure. This makes them great for larger homes.
System boilers
There is only really one difference between this type and conventional; the tank and cylinder are built into the main unit. As a result they can be installed faster and the costs are generally slightly lower.
Help choosing the right appliance from a Sunderland based engineer
If they want to arrange central heating and boiler installation Sunderland property owners will need to start looking for professional engineers. The warm.co.uk service is perfect here. With one call to 0800 311 8990 you can get our advisors to do it for you. Alternatively, you can use our contact form to get quick quotes.