You may use your boiler and heating more frequently in winter but that doesn't mean you should neglect it in the other months. Doing this can actually increase the risk of a breakdown. It could also mean an undetected release of carbon monoxide if it is a gas or oil appliance. It is better to keep an eye on boilers all year round. If you need help with this, warm is here for you 24/7. We arrange the best central heating and boiler installation Gateshead can offer, as well as servicing and other essential services.
Why do boiler problems happen in summer?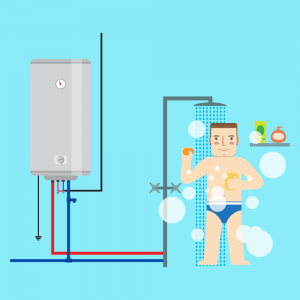 You would expect the fact that you don't use the appliance as much when the weather is warm to mean less wear. Although you won't be using it for heating as often, it still supplies your hot water. This means it is never completely off.
The reason problems happen in summer is because the lack of use means people can go days or weeks without touching the boiler at all. This lack of maintenance increases the potential of issues going unnoticed. As a result they will get worse and could cause serious problems like leaking CO.
What should you do?
The best thing to do is keep monitoring your boiler all year round. Even if you don't use the heating make sure you check the pilot light every so often to confirm that it is burning properly. As soon as you notice a change in colour, flickering, and the flame going out, call for help from an engineer. You should also do this if you detect any scorch or soot marks on the appliance.
Warm offers a reliable service that is available all year round. All you ever need to do is complete our quote form or give us a call. We will do the rest and ensure you reach a local engineer that offers the best central heating and boiler installation Gateshead customers could ask for.