Welcome to Warm Telford, the easiest place to find and compare new boiler installation quotes. Click here for our online calculator and we'll ask you a few simple questions about your property and boiler. No personal details are required. A fixed price will then appear on screen.
Or, if you prefer to speak direct to local gas engineers, use the "Get 3 FREE Quotes" form to the right. We will match your requirements with our trusted & accredited Gas Safe engineers. We aim to get you 3 FREE no-obligation quotes the very same day.
Choosing an appropriate boiler for your house is essential. If you end up going with the wrong one, the likelihood of you acquiring the necessary hot water and heating supplies is low. You might also end up paying more in energy bills. Fortunately, we have the means to assist you. We're in contact with engineers who offer central heating and boiler installation Telford inhabitants can depend on. They will ensure that your choices are the correct ones.
Central Heating Telford
Every now and then, we need to clean our central heating systems. As time progresses, they can become blocked and clogged. This will lower their overall reliability and efficiency. You must remember this fact because messy arrangements can use more energy than normal when attempting to heat the home. Your heating bills will go up too.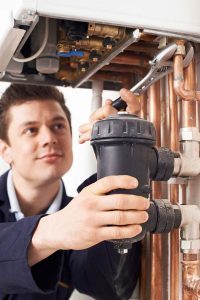 It's not difficult to forget about systems like this since they work day-in day-out. However, you must remember that they require servicing. This is especially important during the winter months. You'll be able to avoid more than a cold shower if you service your heating during this time. Let us know if you would like one of our engineers to come and look at your system.
Take advantage of your boiler's condensing features
Every new UK boiler needs to include condensing characteristics. The law demands that this occurs. This form of technology has become irreplaceable in recent history, since it creates more heat and utilises less energy. Boilers accomplish this by employing the hot exhaust gases that would otherwise make their way out of the property. The gas heats your water ahead of time. This means you don't have to spend as much energy to obtain the ideal temperature.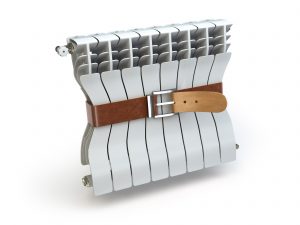 Such enhanced efficiency is welcome in homes because it helps owners to lower their bills. In addition, there are two reasons why the condensing features are environmentally friendly. For one thing, there are fewer carbon emissions due to the machine snatching and using the exhaust gases. Moreover, you don't need as many resources to generate energy.
These boilers are also famous for their safety. They don't get air from the room they're placed in. Rather, they acquire it from the outside. This reduces the risk of harmful carbon dioxide emissions. Additionally, they come equipped with insulation. If there are any condensed liquids, they're gotten rid of via a devoted pipe connected to the drainage system. This eliminates the chances of someone coming across toxic substances.
Warm is the team to trust when you have an emergency with your heating or hot water. We can put you in touch with the top engineers for central heating and boiler installation Telford has. As a result you'll get the help you need as soon as possible.
Is there an issue here?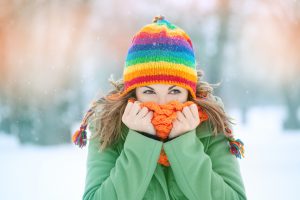 Eventually, our boilers will start to fail for one reason or another. Naturally, your engineer will need to know the exact nature of the problem. If they lack this knowledge, there's a good chance that they'll bring the wrong tools. This shall prevent them from completing their work. Usually, every complication is the result of faulty pipes or radiators, or a defective module within your boiler.
You need to stay alert for all kinds of recurring problems. They include:
Leaking – Leaks can show up almost anywhere. If your pressure moves beyond the recommended values, seals can start leaking. If the troubles are with your pump, then it may be worn out. Corrosion is another possibility.
Radiators not heating up – Sludge and air can build up inside radiators if enough time passes. When this happens, they either don't heat up at all or do but just at the bottom.
Strange sounds – Air can result in a myriad of funny noises inside your boiler. Furthermore, complications with pressure can lead to kettling too. If a pump is about to break you'll begin hearing banging noises.
No water or heat – Low water volumes can cause this to happen, as low pressure, and broken thermostats, diaphragms, and motorised valves.
Professional help is the best kind
We don't recommend that people attempt to fix their boiler and heating issues themselves. This usually doesn't end well. What you should do is get in touch with our team. Because of how we do things, it's easy to arrange for an engineer to come over. More importantly you will work with one of the best names for central heating and boiler installation Telford has.
Telford is a large new town in the borough of Telford and Wrekin and ceremonial county of Shropshire, England, about 13 miles east of Shrewsbury, and 30 miles north west of Birmingham