Welcome to Warm Watford, the easiest place to find and compare new boiler installation quotes. Click here for our online calculator and we'll ask you a few simple questions about your property and boiler. No personal details are required. A fixed price will then appear on screen.
Or, if you prefer to speak direct to local gas engineers, use the "Get 3 FREE Quotes" form to the right. We will match your requirements with our trusted & accredited Gas Safe engineers. We aim to get you 3 FREE no-obligation quotes the very same day.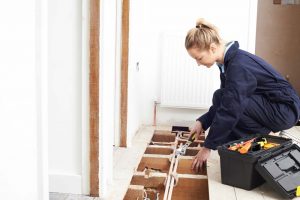 No one wants to try turning on their heating and hot water only to discover an issue or no supplies. For a prompt fix free of hassle, reach out to Warm. We provide you with fair quotes for skilled workers in your area. You can rely on us for the first class central heating and boiler installation Watford residents love.
Central Heating Watford
There are several types of central heating out there, with electric being one of the most advantageous. Perhaps the most important benefit of using such a system is the running costs. This is all down to the radiator technology we have, which is highly efficient. The radiators come equipped with an intelligent control network, which functions on a room-by-room basis. Traditional central heating on the other hand only has a single thermostat controlling everything.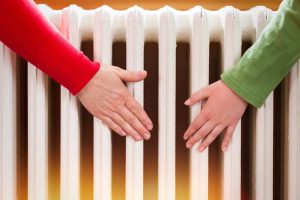 All you do with these systems is set your preferred temperature and the time of day you want the heating to activate. The radiators utilise just enough energy to get the desired results. Afterwards, they reduce their heat output to maintain the right temperature. If you ever experience any issues with your central heating, contact the team here at Warm.
Maintenance Tips To Avoid A Breakdown
No one plans for their boiler to cease working, leaving you feeling worried while searching for a fast and effective solution. If you want to help keep your machine in great condition, try these tips.
Pipe Lagging
Why fix something when you can avoid it happening in the first place? Before winter arrives and the cold temperatures begin, go out and invest in some pipe lagging. It is cheap and simple to install, making it an easy way to protect your pipes.
Check The Pressure
When your system isn't running with the correct pressure, your boiler cannot function as it should do. The level must be between 1 and 1.5 bars. It is not complicated to check; just look at the gauge on your appliance. If you would like, you can always call on an expert for their advice on how to keep it at the ideal level.
Does It Need To Be On?
If the weather is nice and warm, there is no need to have your boiler on all of the time. For those with a combi, you can switch it to only hot water. However, remember that it does need to run on occasion. This will reduce your chances of an issue when winter arrives. In the summer, turn it on once a month for 15 minutes to help it keep functioning correctly.
Call On Us
When you need help with your boiler and central heating, choose us every time. We will find you top quality experts in your area. They can complete various jobs such as servicing and replacements.
For the best central heating and boiler installation Watford and the rest of the UK has to offer, call on Warm. Our work finds quotes from local experts and allows you to choose with no obligations.
The Seriousness Of Carbon Monoxide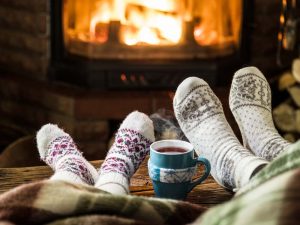 If your boiler is not functioning as it should be, you might be at risk of carbon monoxide poisoning. This is a gas without taste, colour and odour so it is incredibly dangerous. At first it can make you feel unwell, but high levels and long term exposure can be fatal.
Dangerous issues like this can be due to a number of factors. A common cause is failing to book your annual service. Whether this is from forgetfulness or neglect, there is no excuse. This inspection can spot issues before they get to a stage where they can be harmful to your health.
Some people ignore servicing and repairs even when they are aware that there is a problem. All this will do is allow it to develop into something worse like a malfunction or blocked air supply. If you suspect an issue with your boiler, call out an engineer immediately to take a look.
A huge potential safety issue is people getting rogue workers not on the Gas Safe register to complete work. This is a legal requirement to ensure that they have the right skills. You then know that they can work whilst remaining safe and giving you results that are not dangerous.
Make The Right Choice
Everyone that we put you in contact with will have the right credentials. Not only this, but they are also all experts who can provide you with high quality work for your boiler and central heating. This may be through installation, repairs or servicing so, whatever you need, get in touch today.
Why call numerous engineers yourself when we are here? Skip that and make everything simple with a call to the Warm team at 0800 311 8990. You will end up with the foremost central heating and boiler installation Watford has to offer. Or, you can skip calling altogether and use our quote form.
Watford is an English town northwest of London. On its northern outskirts, Warner Bros. Studio Tour London features props, costumes and sets from the Harry Potter films, including wizard shopping street Diagon Alley. Cassiobury Park has sports facilities and a nature reserve with wetlands. Watford Museum focuses on local history. Herts Fire Museum displays firefighting equipment dating from as far back as the 1850s.