Welcome to Warm Woking, the easiest place to find and compare new boiler installation quotes. Click here for our online calculator and we'll ask you a few simple questions about your property and boiler. No personal details are required. A fixed price will then appear on screen.
Or, if you prefer to speak direct to local gas engineers, use the "Get 3 FREE Quotes" form to the right. We will match your requirements with our trusted & accredited Gas Safe engineers. We aim to get you 3 FREE no-obligation quotes the very same day.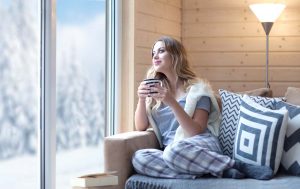 Finding an experienced Gas Safe engineer has never been easier thanks our service. We work with local professionals across the UK, including providers offering central heating and boiler installation Woking inhabitants trust. These engineers have the skills and qualifications to work on any type of boiler. This includes system, regular, and combi designs as well as different types of fuel.
We strive to ensure a swift response each time. This makes it simple for you to obtain quotes. As such, whether you're after new central heating, boiler servicing, repair, or installation, we can aid you. Trust us when we say that the experts are looking after you.
Central Heating Woking
Those homes that possess oil central heating aren't linked to the mains gas grid. You may live in such a property yourself. Usually, we use heating oil with wet heating set ups. Here, an oil-fired boiler heats up the water. Afterwards, heating is provided through the radiators and you're able to get hot water from your taps.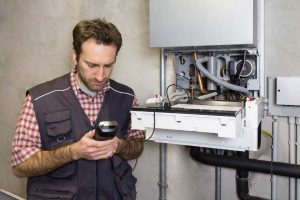 Oil is one of the most efficient fuels available. This means you're going to get a decent return on each unit of energy. As long as the prices are low, heating oil could be one of the cheapest ways of heating your house. If you're thinking about installing an oil-powered central heating system, you should speak with us. The engineers we're in contact with specialise in this area.
Services we provide
Boiler repairs: It doesn't matter what kind of machine it is you have. We put you in touch with skilled Gas Safe and OFTEC engineers who will do everything in their power to mend your appliance. They'll see to it that boilers are functioning properly and safely.
Boiler installation and replacement: The engineer can help you in selecting a model that's appropriate for your budget. Afterwards, they supply, install, and fit it in a clean, effective, and secure way.
Boiler servicing: Our engineers are capable of servicing and preserving every kind of appliance. They will see to it that everything is working as it should be. Most importantly, they'll assist you in extending your boiler's lifespan.
Central heating installation: Regardless of how complex your heating is, engineers will give you a professional service. They can install pipes, radiators, and even powerflush the system.
I want a boiler that stores water separately
System and conventional boilers include individual tanks that stock hot water. These tanks vary in terms of volume, matching the company's or household's needs. In certain instances, users have an additional tank to guarantee an extra high capacity. We can put you in touch with engineers offering the best central heating and boiler installation Woking has. As a result they can deal with systems that include separate water tanks.
The most significant feature of these boilers is that they typically provide superior pressure. Such an arrangement is perfect for buildings where people will probably use a group of taps at once. Additionally, the water will normally be warm the second you turn on the tap.
The disadvantage here is that you'll require more space for your tanks. There are also extra connections. Furthermore, the tanks can only hold a limited quantity of water; when they run out there will be a delay before more is available.
Boilers that meet every requirement
The one thing you'll want to remember about boilers is that there are multiple variants out there. Since every structure is unique, both in terms of everyone's behaviour and layout, this is excellent. It may take a bit of effort to reduce the number of choices though. However, you should be able to make a suitable choice.
What you need to look at first is the model you want. Don't forget how much space you have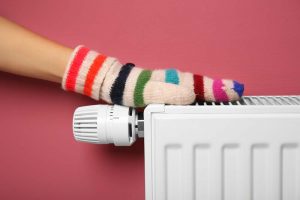 because you want the instrument to fit. Have a look at particular requirements like if you'll have to use taps concurrently and the amount of hot water you'll need. This info can assist you in picking a boiler that has the right pressure and capacity.
It's worth your time to look at different sources of fuel as well. Normally, boilers are electric or gas. Biomass ones are available but aren't as popular outside rural areas. Due to the low fuel price, gas is the market leader.
Depend on us
We work alongside engineers based in various locations all over the country. Their skills are fantastic and each one has the right credentials to ensure they work safely. The types of boiler they can deal with include biomass, gas, electric, and oil. Whether yours is conventional, combo, or system, we can put you in contact with someone that can help. These engineers are familiar with a multitude of brands too.
We are proud to be the very best place to find the top teams for central heating and boiler installation Woking can offer. To get started, all you have to do is get in touch with us. You can complete our Free Quote form or call us on 0800 311 8990.
Woking is a large town in northwest Surrey, England. It is at the southwestern edge of the Greater London Urban Area and is a part of the London commuter belt, with frequent trains and a journey time of approximately 24 minutes to Waterloo station. Woking is 23 miles southwest of Charing Cross in central London.