Welcome to Warm Worthing, the easiest place to find and compare new boiler installation quotes. Click here for our online calculator and we'll ask you a few simple questions about your property and boiler. No personal details are required. A fixed price will then appear on screen.
Or, if you prefer to speak direct to local gas engineers, use the "Get 3 FREE Quotes" form to the right. We will match your requirements with our trusted & accredited Gas Safe engineers. We aim to get you 3 FREE no-obligation quotes the very same day.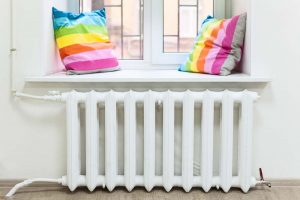 Winter is the season where we use our boilers and heating systems the most. However, that doesn't mean you shouldn't pay attention to it for the rest of the year. What you need to do is keep an eye on your everything throughout the year. We can provide you with assistance if you require any. We organise the finest central heating and boiler installation Worthing can supply.
If you don't monitor and maintain the systems several issues can occur. For one it actually increases the chances of a breakdown. In addition, it could cause you to miss a critical carbon monoxide issue if your boiler is oil, gas or biomass.
Central Heating Worthing
The central heating system is made up of several components. One of the most significant is the pump. Its job is to help with the circulation of water inside your boiler unit. Your pump might not currently be working to its fullest potential. There are many reasons why this is the case.
One reason might be that the pump is worn out. These components do come with a lengthy shelf life. However, excessive use can cause them to wear out much quicker. Another problem could be that there's no power in the pump. There may be an issue with the central heating's wiring or the fuse. If you encounter either issue, contact us straight away. Our Gas Safe registered engineers will be able to repair the damage or replace the pump if necessary.
Carbon monoxide is very serious
CO is a clear and odourless gas that's not easy to notice. Exposure to it can lead to poisoning. It can even be lethal if you don't notice it in time. Boilers generate this gas for a series of reasons. Issues typically arise due to some form of malfunction, a blocked air supply, lacklustre maintenance, or improper installation practices. Countless old machines are open-fuelled. In other words, they take air from the room to keep the pilot light burning and produce heat. To guarantee a steady supply, your room should include air vents. Normally, you would find them close to a window or in the floor.
Over time, the vents can become blocked. This can happen due to intentional covering and incorrect DIY. A blockage can limit the air supply or cut it off altogether. This will mean no fresh air flowing into the room. In addition, the CO gas won't be able to rise up the flue. It'll spill into the room instead. The build-ups can go unnoticed for quite a long time unless you have a detector or are familiar with the symptoms of poisoning. This shows just how crucial it is to maintain your old boilers carefully. An alternative would be to invest in a system that doesn't get its air supply from the room.
Energy efficient boilers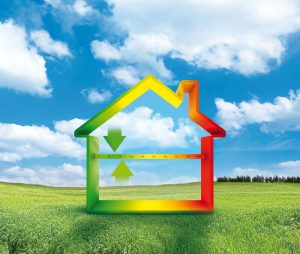 If you find yourself needing a new boiler, we advise that you prioritise newer models. When compared to older ones, they are considerably more energy efficient. This is good news for your energy bill since a decent chunk of it comes from heating. Additionally, you can take comfort in the fact that you're aiding the environment.
We can put you in touch with the best names for central heating and boiler installation Worthing has. These engineers will help you choose a top of the line new appliance.
Every new gas boiler must be condensing. Furthermore, they must have a high efficiency rating, either 88% efficient or A-rated.
Another vital detail you need to remember is that it is wasteful to heat up your home if it's just going to escape. If you want to save even more fuel you should invest in insulation and draught proofing. This can reduce heat loss through walls, the roof, the roof, and also around windows and doors.
Find a solution that's good for you
By working with Warm, you'll always be able to contact an emergency engineer. The moment you identify a problem, you can find someone to deal with it. We work alongside the top people specialising in central heating and boiler installation Worthing has. We aim to get you real quotes rapidly so you can pick the right service.
Reasons to use our service
By choosing our high quality services, you shall receive:
Transparent, honest, and open pricing
The absolute finest in safety standards
The greatest customer service
You can get in touch with us today and receive free, no obligation quotes for any service, whether it is installation, repairs, servicing, or even boiler cover. All you need to do is call us on 0800 311 8990. You also have the option of completing our contact form.
Worthing is a large seaside town in England, and district with borough status in West Sussex. It is situated at the foot of the South Downs, 10 miles west of Brighton, and 18 miles east of the county town of Chichester. Wikipedia