We discuss the advantages of a combi boiler heating and hotwater system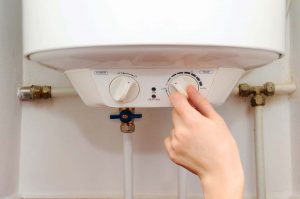 Combination (known simply as combi boilers) are the most popular type in the UK today. Incredibly, they account for 70% of new installations in domestic properties.
A Combi boiler earns its name because it performs a combination of tasks; namely, to provide hot water and central heating, from one compact unit, without the need for a separate water tank. They are highly-efficient and contain condensing technology, which allows for advanced heat recovery.
So what are the advantages of a combi boiler system, you ask? Read on to find out.
The Benefits
Efficiency – As mentioned above, combi boilers are far more efficient than older models. The Energy Saving Trust suggests savings of £340 per year if you replace an old machine with a modern combi that has an efficiency rating of 'A' (or 88%) or above.
Speed – Combi boilers provide hot water on the spot and without restriction. No hot water tank is necessary and there is no waiting around for the water to heat.
Cost – The machine are simpler and more compact. As a result combi boiler installation are far more affordable than other types of hot water and heating systems. Maintenance, repair, and parts also work out cheaper, as components are more readily available.
Size – Due to their compact stature, combi boilers are perfect for homes with limited space. A separate water tank is not needed, so all that's required is a small place for a single unit.
Servicing – Finding a qualified engineer to carry out an annual service on your boiler system is generally easier if you have a combi boiler. Most engineers will have the training to work on this type of appliance due to their popularity.
Safer – Cold water comes directly from the mains when you have a combi boiler system, making it safe to drink. Some traditional boiler systems require cold water to sit in a tank, increasing the health risks posed by stagnation.
Reliability – Due to the technology involved in a combi boiler, they are less likely to form a build-up of dirt and grime. They are also less prone to air pressure faults as water is collected directly from the mains.
For free advice about boilers or central heating systems, call us on 0800 311 8990 or complete our no-obligation quote form for a quick reply.