The Gas Safe Register (previously CORGI) is an official list of gas engineers who are legally qualified to work on gas appliances in the UK, Isle of Man and Guernsey. The non-profit organisation is managed by Capita Gas Registration and Ancillary Services Limited on behalf of the Health and Safety Executive. Therefore you can trust their professionalism.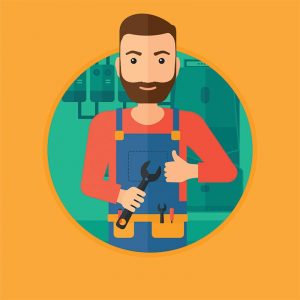 It is a legal requirement for gas engineers to be on the Gas Safe Register if they are working on gas appliances such as boilers, fires and cookers. The UK currently has over 120,000 registered gas engineers.
Capita Gas investigates reports of illegal gas employment. Also, the HSE can prosecute any offender.
What the Gas Safe Register does:
Protects the public from unqualified gas workers.
Ensures all registered gas engineers have the necessary qualifications.
Ensures registered gas engineers remain up-to-date with the latest regulations and technology.
Employs a team of investigators to find gas workers who are operating illegally.
Investigates reports of dangerous gas work activity.
Carries out regular inspections on registered gas engineers.
Educates the public about gas safety.
Why you should use a Gas Safe Register engineer for your gas boiler/appliances:
A poorly fitted or repaired gas appliance can lead to very serious and even life-threatening issues. This includes gas explosions and carbon monoxide poisoning. Because of the severity, the law states gas appliances must be maintained, repaired and installed by Gas Safe engineers.
Registered engineers should always carry their identification card with them. This ID card will have a unique number. It will also specify exactly what type of gas work the engineer is qualified to undertake.
Capita Gas perform regular inspections to ensure registered engineers are performing their gas work safely and in line with current regulations.
Registered engineers must re-train and update their qualifications regularly because of changes to technology and the law. They have free access to the latest training material as part of their Gas Safe registration
The Gas Safe Register handles complaints, consequently maintaining quality standards.
If you need a Gas Safe Register engineer, use our free quote service and we will find a local and reliable expert for you. Work with us rather than running the risk of hiring a rogue.