Boilers & gas appliances should be checked annually by a Gas Safe registered expert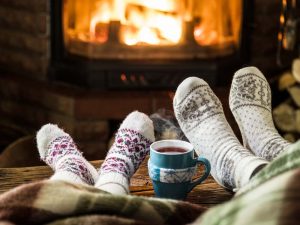 Carbon monoxide poisoning poses a serious risk in every household and workplace. In England and Wales, around 50 people die and 200 people are hospitalised every year because of exposure to it. Therefore, it has earned the name Silent Killer.
Not only is carbon monoxide odourless, but it is also colourless and tasteless; it is silent in every sense of the word. As a result, the only way to detect the presence of this toxic gas is by installing a carbon monoxide alarm in your property or by recognising the warning signs.
Alarming figures show only 38% of homes in the UK have a carbon monoxide alarm. A further 25% admit their appliances have never been checked by a Gas Safe registered professionals.
What are the symptoms?
if poisoned it prevents oxygen from circulating your body. The symptoms of early carbon monoxide poisoning are:
Nausea and vomiting
Dull headaches
Weakness
Confusion
Dizziness as well as blurred vision
Shortness of breath
Loss of consciousness
If you suspect you are suffering from a number of these symptoms, you should turn off all your gas appliances and also leave your property to seek medical attention. The next step is to book a gas safety check with a Gas Safe registered engineer.
What else can you do?
There are several precautions you can take to ensure any potential carbon monoxide leaks to do not develop.
To avoid becoming a victim of the Silent Killer, we recommend the following steps:
Install a carbon monoxide alarm. Check that it is working correctly regularly.
Regularly check your boiler as well as other gas appliances for black/sooty marks. This indicates that something is wrong.
Ensure the flame on gas appliances is NOT weak and yellow/orange.
Look for condensation in your home. If you notice more than usual it could be a sign of a gas leak.
Book a boiler and gas appliance safety check with a Gas Safe accredited engineer.
Use our free online service to receive an immediate quote from a local, accredited engineer.