A major boiler and heating manufacturer criticises the 'complicated' London boiler scheme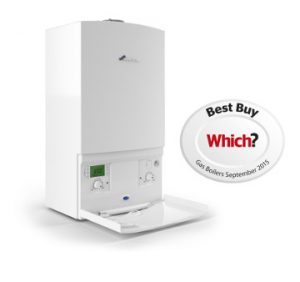 Boiler and heating manufacturer, Worcester, Bosch Group, has spoken out about the unsuccessful 'Boris Boiler' scheme. They said the industry needs to 'learn its lesson' and implement a revised scheme that is less complicated for homeowners and landlords. This would make it easier for people to understand when to get a new boiler.
In January this year the London Boiler Cashback Scheme, or the so-called 'Boris Boiler' scheme (after the former Mayor of London) was introduced. The aim is to cut emissions, achieving a target reduction of 60% in London by 2025.
The boiler scheme claims that replacing an old appliance can result in individual household savings of up to £340 per year. It will also offer a 20% energy usage reduction for central heating.
Homeowners and landlords with property in London are eligible for the scheme. It entitles the successful applicant to £400 towards a new boiler installation. Other criteria include the old boiler's energy efficiency rating, its working order, and whether it is the main appliance in the household.
Unclaimed funds
The Mayor of London dedicated £2.6m of funding to the scheme. Sadly, a significant amount of this funding remains unclaimed by London residents. This suggests the scheme has not been successful.
Neil Schofield, head of external affairs at Worcester, Bosch Group, believes the issue is due to the 'overcomplicated' application process. There are also concerns about eligibility criteria for homeowners and landlords.
Mr Schofield said: "There aren't too many people around who can identify a B and G boiler, especially given that SEDBUK ratings weren't even in operation when manufacturers were allowed to make Band G appliances."
However, the feedback from Mr Schofield was not just of the negative kind. He praised the scheme in general for encouraging people to choose a new boiler and reduce carbon emissions in London. He said the administration process for boiler installers was simple, as opposed to the process for homeowners.
To encourage further participation, Mr Schofield said that "those who developed the scheme" have "probably learned from their mistakes". He said they should review the criteria and introduce a simpler scheme. Ideally, he would like it so a homeowner must only be able to identify whether their old boiler has a "pilot light or an open flue".