Nest Thermostats have been on the market since 2011! One of the most attractive features is the thermostat's ability to cut down energy costs. Incredibly, it automatically adjusts your energy consumption according to the seasons. It programs itself in line with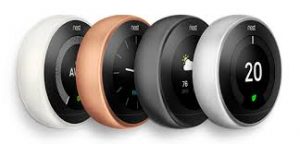 your habits after just a week's use. More importantly, it boasts top technological features. Impressively it can even sense when you have left the home by checking your phone's location. You can also adapt your home temperature from your smartphone, wherever you are. That way you can easily ensure your family is warm and cosy at all times.
Nest does not promise specific savings. However, three independent studies in the United the States and a white paper from the manufacturer give a pretty good picture of how much the smart thermostat can save you.
Study in the states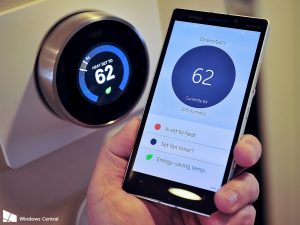 One study was carried out in the state of Oregon in the United States, where homes used heat pumps. They installed Nest thermostats in 185 homes and 174 of these provided data for the study. The results showed that homes saved around 12 per cent on energy.
Two other studies, carried out in Indiana, showed that Nest saved around 13 per cent of energy costs. Finally, Nest's white paper noted that customers saved 9.6 per cent on heating and 17.5 per cent on cooling costs.
It is easy to see how the Nest is a cost-efficient investment for any family. By using energy only when you need it, it reduces the amount of energy you use. The device studies your family's habits and programming itself. Therefore, it reduces margin for error which can occur when you programme it yourself.
The thermostat is one step ahead of you, since it even analyses the weather outside and adapts accordingly. Therefore, if the humidity rises or someone turns on the oven, energy needs change and the device can adapt accordingly.
Energy Saving
The Nest Thermostat helps in another way – by teaching you how to save energy. Whenever you adjust it to an energy-efficient temperature, a little green leaf pops up. It's beneath the selected temperature. It acts as a kind of reward. The trick is that over time, the leaf becomes increasingly difficult to obtain. This encourages you to a bit stricter with yourself in terms of heating and cooling use.
Are Nest Thermostats worth it?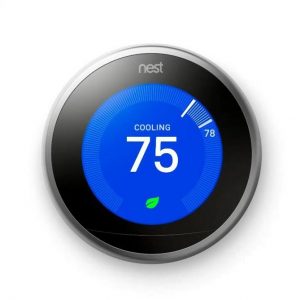 Consumers often express curiosity about whether or not it is worth purchasing one of these thermostats; after all, other up-to-date devices can be work in line with your family's daily needs. Although other heating controls are programmable they may not adapt automatically. As a result you may miss out on savings. Nest on the other hand will maximise how much you save.
In addition to saving on costs, the device is easy to install. Just remove your old thermostat and connect the wires of the old terminals to it. The design of the device is modern and user-friendly, even for those who aren't tech experts.
Thinking of getting a new Boiler Installed, or an old Boiler replacement then we can help. Simply complete this quick Quote Form we will get 3 local installers to give you a quote ASAP, making it much easier to get your new boiler installed as soon as you want it, any quotes supplied will be obligation free