If you are one of the people asking how much does biomass cost, the prices vary considerably. However, this tends to be an option that is cheaper than other heating systems. If you compare them to gas and oil boilers, biomass is also better when you look at environmental impact, options for funding, and fuel costs.
Working out costs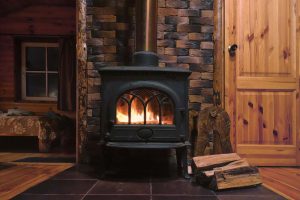 To understand what it could cost you, you can expect to pay £10,000 – £19,000 for an automatically-fed pellet boiler. This includes delivery and installation costs. While you can pay anywhere from £5,000 for a relatively small biomass boiler, a commercial installation for 2 or more buildings can start from £20,000.
In terms of cost-saving, biomass boilers are a better choice than natural gas boilers, oil or electricity ones. Wood chip heated boilers, for instance, use just 2.9p/kWh, while electricity costs run up to 13-4p/kWh. Most biomass boilers will require wooden logs or pellets as a heating fuel. This which will set the average family back around 12.2p/kWh.
A little more information
The cost of a biomass boiler will go up if your home is large, or you use an automatically fed pellet boiler. While the average first-year cost of buying and installing a home biomass boiler is estimated at £15,000, the following is a more detailed guide:
Small manually fed log boiler: £5,000 – £7,000*
Large manually fed log boiler: £7,000 – £10,000*
Small automatically fed pellet boiler £9,000 – £16,000*
Large automatically fed pellet boiler £15,000 – £21,000*
*Add between £5,000 – £25,000 for installation.
Biomass boilers vary in cost, depending on your home's needs. A small home boiler starts at around £5,000 (including installation costs). A commercial boiler able to heat two or more buildings, will set you back around £20,000. For a four-bed house, you will need at least a 12kW version, whose price starts at £7,000. Automatically fed pellet boilers, meanwhile, can cost between £10,000 and £19,000.
Other costs to consider
If you are wondering about the final cost of a biomass boiler, there are a number of considerations:
Cost of installation
Output size
Biomass storage capacity
If you look at biomass boilers in comparison to others, they do tend to have larger initial costs. But, unlike other options like gas and oil, there is the option of governmental funding. RHI (Renewable Heat Incentive) helps reduce the effects of ongoing climate change and greenhouse gas emission. This is through an investment in renewable energy sources. Calculating the amount you receive will depend on a number of factors but it is worth looking in to.
Fuel
Oil prices are increasing rapidly which has led to a demand for alternative options. Biomass is one of the cheapest types of fuel for your boiler despite the fact that wood prices aren't constant. Choosing a boiler that is automatic and you don't have to feed yourself is more costly.
You need to use high quality biomass fuel if you want your boiler to remain efficient and function well for a long time. This means that it should contain minimal moisture and needs seasoning before chipping. There are 3 main types of wood fuel you can use; these are wood chips, wood pellets, and logs.
A great option
Millions of tonnes of wood are sent to landfills in the UK. This material could be saved to heat homes, either in the form of wood or pellets. Thus, homes can enjoy heat and hot water while easing the burden on landfills.
Choosing renewable energy for your heating source is great for the environment. In addition to this, it can allow you to enjoy great savings on your energy bills.
If you have any more questions about how much does biomass cost, do not hesitate to reach out to the Warm team. We would love to help you with all your central heating and boiler needs.