It can cost a fair bit to get a new boiler for your home. However, it can help you save a lot of money through lower fuel bills. You will also be able to keep your home warm and help the environment when you have an efficient appliance. It is helpful to have information when making an investment like this, such as how much is a new combi boiler with installation?
You might decide to get a new boiler if you are moving into a new property or completing renovations. Alternatively, you might want to upgrade the boiler to a newer, more efficient model. Whatever the case, it is important to look at the overall cost.
Factors Influencing Costs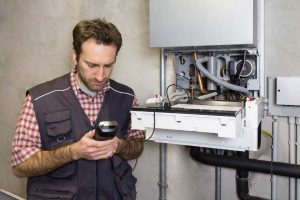 There are certain things you should consider when purchasing a new appliance. For example, make sure you choose a boiler with an A efficiency rating so that it meets building regulations. It also needs to be a condensing model with proper heating controls.
The cost of a new boiler varies drastically due to different factors like the type, fuel, and make of the appliance. You will need to choose which best suits your needs.
The boiler itself costs around £550 but a high-end model can have a price tag of over £1,500. You can expect to pay around £1,500 to £3,500 if you want someone to supply and install a machine. This is if the job doesn't involve any complications.
Costs will be greater in some situations, for example if:
You want the new boiler installing somewhere different to the last one
You need a condensate pipe installing
There is any building work
Contact a professional engineer
You should have an experienced boiler engineer take a look at your existing machine. Then, you can discuss your options with them. They will be able to help you decide whether you should get a different type or size. They can also help you understand whether you do in fact need a new appliance. Then, they can then provide a more accurate estimate of how much the installation work will cost.
You can contact us if you need more information on how much is a new combi boiler with installation. We can also assist if you are looking for a skilful engineer on the Gas Safe register. Whatever you need, feel free to reach out to Warm and we will do our best to help however we can.