If you asked people about the most important appliance in their home, chances are, almost everyone would say the boiler. After all, it provides the hot water and heat that keeps us comfortable. You can have confidence in Warm to help you find expert help if you have issues with boilers or central heating. We are the top team for boiler installation Barnsley has but can also offer servicing, repairs, and more.
Never Neglect Your Boiler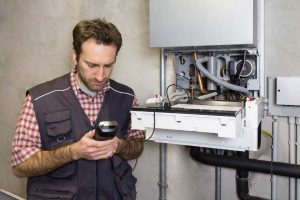 Research by the Gas Safe Register found that people buying homes do not prioritise the safety of the boiler. In fact, more than a quarter of the people said redecorating was a top priority. Only 12% of people said that they were prioritising boiler issues. More people (21%) said that fitting a new bathroom or kitchen was the most important thing.
There are good reasons to check that your boiler is in good condition. For example, 29% of those who had previously bought a home said that they had to replace the boiler sooner than expected because if its age or faults. This highlights how important it is to care for the machine before it is too late and it suffers from problems.
Be Gas Safe
It is very concerning that people aren't thinking about the condition or safety of the boiler when moving into a new home. What is worse is that 24% of people admitted that they had either never serviced their boiler or don't service it once a year. Annual servicing is wise because it is a great way to ensure it is running efficiently and safely.
Here is some advice from the Gas Safe Register to help you stay safe in your home:
Only ever use an engineer on the Gas Safe Register.
Make sure you arrange an annual service for all gas appliances.
Check your appliances for signs of issues; this includes condensation in the room as well as
black stains or marks on or near the boiler.
Know the signs of carbon monoxide (CO) poisoning. These include nausea, headaches,
dizziness, breathlessness, and also collapse.
Make sure there is a working carbon monoxide alarm in your home.
Boiler Problems? Don't Worry
Whether they want to make sure their current machine is safe or need boiler installation Barnsley property owners can trust us. Warm offers numerous services for boilers and central heating systems. As a result, you will have effective heating and hot water in your property.
Give us a call if you need professional services or are looking to learn more. We can help you to find a professional engineer in Barnsley.