When you make the decision to get a new boiler, you have to prepare for how much you will have to spend. You can choose finance but the final bill will still be quite big. To help put your mind at ease, we have gathered some information to help you understand the process better. This includes some of the important considerations involved and the installation. With details of how to install a boiler you can see where some of the cost comes from.
Which Boiler?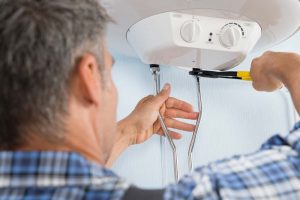 Firstly you need to be aware of the type of boilers available. These are the combi, the conventional and the system. It is important to choose the right one based on factors like budget and whether you have a gas connection.
You will also want to think about how much hot water you need and the efficiency. It makes sense to stick to the same type of boiler you already have; this easier for installation. Remember though that there may be enough benefits of switching that makes the hassle worth it.
You can always run your options by a Gas Safe engineer and get their opinion. They can help you choose based on things like your available space and where you want the boiler to go. Kitchens and cupboards are a popular location but, so long as you have the pipe work and flue access, there are many options.
Who?
You need a professional engineer to fit your boiler as it is not the type of task you can DIY. You should always be calling on someone who is on the Gas Safe Register. So, follow the law and find an expert who you can trust in your area.
This is where Warm comes in handy. We can find you quotes from first class engineers in your area. We only work with registered professionals with the right qualifications. These specialists know how to install a boiler safely and to high standards.
When?
In the case of a complete boiler breakdown, you may not be able to pick the installation date. However if you have the chance, try to arrange it for the summer months. This is because you will be less reliant on heating and hot water.
Installation Time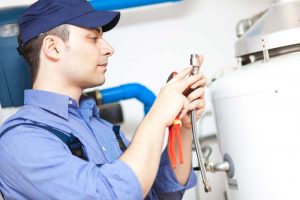 The engineer will work to make everything go as smoothly as possible. Carpets and surfaces should be protected, and they will bring the right materials and tools from the start. This allows for safe and efficient work as well as complete adherence to rules and legislation.
First of all they will want to run over a few things with you. This can include how many radiators you have, your water pressure and how many bathrooms there are.
The work that needs carrying out will depend on the job. A straight swap like a combi for a combi in the same location should not take longer than a day. Even this depends on the age difference though. Higher pressure may result in a need to change pipes or upgrade radiators.
The costs of a job like this depend on the model and type of boiler you choose, the location of the work and other factors. You can get a fixed price quote though to prepare you and to avoid shocks.
Getting Your New Appliance
All work like this must comply with Building Regulations and Gas Safe rules. Therefore all Gas Safe businesses need to notify the local authorities whenever they install a new gas appliance. At the end of the job you should receive a Building Regulations Certificate as well as a completed Benchmark Certificate to prove compliance.
At the end of the fitting, you will want the engineer to run through the new controls. You should also check if there are guarantees or warranties.
Ask Us How To Install A Boiler
Now the hope is that you will have a better understanding on what will happen during the service. If you ever have specific questions about how to install a boiler, including fitting, running fuel or waste lines, or ventilation, contact us. Call 0800 311 8990 and we would love to help you.