It's good to know what the rules about boilers are. Each type has its requirements. Gas boiler installation regulations are something customers ask about regularly. We are happy to offer advice here so you know exactly what you can and can't do.
When are you allowed to have a boiler in the bedroom?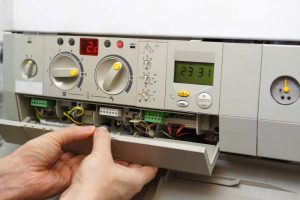 As long as you seal your room, you can place a boiler inside your bedroom. This means it takes the air for combustion from outside. It then expels its leftover air outside as well. If there's a room sealed appliance, it won't discharge fumes into your space. This will make it safer to install in locations where you sleep. The majority of contemporary boilers are room sealed. However, it's still a good idea to check yours.
When can't you have a gas appliance in the bedroom?
The government introduced the Gas Safety Regulations in October 1998. According to them, you cannot install specific gas instruments in rooms you're using as bedrooms. The following are machines you can't have in a bedroom if they exceed 14kw gross input:
Gas water heater (including gas boilers)
Gas space heater
A gas fire
Additionally, you cannot have any instant water heaters. This is unless your room possesses an atmosphere sensing gadget, or if it is room sealed.
Replacements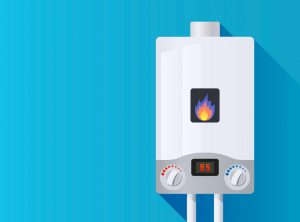 One thing many people forget to think about is if they will need Buildings Regulations approval. Because a boiler has safety concerns it is important to get this. Doing so also ensures that it meets energy efficiency requirements. The new appliance must be at least 92% efficient.
When you get a replacement for a gas boiler you must hire a Gas Safe Registered engineer. They must follow the guidelines in the Approved Document J. This dictates where the flue can be. On top of this, they have to meet all the gas boiler installation regulations.
Also, you must ensure that the gas boiler is condensing. This is a legal requirement because modern boilers with condensers are more energy efficient. There are only a few cases when it is acceptable not to get a condenser.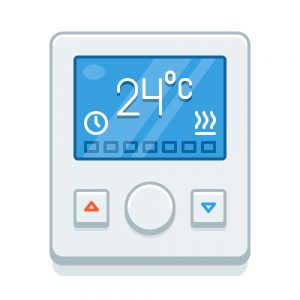 In April 2018 the Boiler Plus regulations came into force. As well as the above they also state that new gas boilers must have a timer and thermostat so the user can control their heating more effectively.
There are even tighter gas boiler installation regulations for Combi models. In addition to a timer and thermostat, the appliance must have at least one of four energy-saving features. Therefore an appliance must have either;
Flue gas heat recovery
A thermostat that compensates for the weather
A Smart thermostat
A load compensating thermostat
Is there anything else I need to consider?
You'll either want to install a new boiler or replace an older one. There's more to consider here than just the legality of the situation though. Modern boilers aren't as noisy as classic ones. Nevertheless, they still produce a sound so you need to decide which location is best. You also need to think about the space that's available to you.
Give us a call
Warm is always available to help people who are struggling with their boilers. If you call us on 0800 3111 8990, we can answer all of your questions, including any about the gas boiler installation regulations. No matter what the trouble is, we assure you that you'll receive a top-quality service from us.