Right now, there is a fair amount of confusion surrounding the installation prices of electric boilers in the UK. At Warm we understand that it can be a tricky subject in general. To help, here is a guide to answer some of your questions. You will learn more about the electric boiler installation cost so you can prepare for the bill.
The costs with boilers vary depending on their make, type and fuel source. Electric is usually the most expensive, but it is highly efficient. That means you get the highest amount of electricity for the money you are spending. It also means less waste and fewer by-products, two things which can be concerning for people who have gas, oil, or biomass boilers.
Types of electric boilers
Combi boiler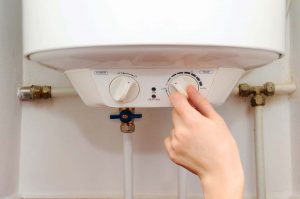 Overall, the most popular type if you want an appliance powered by electricity is a combi. People prefer these models because they are compact and keep everything in a single unit. Here cold water flows into the boiler, heats up on the element within, and then feeds straight to taps and the central heating.
Storage boiler
The alternative to a combi, sometimes known as a direct action boiler, is a storage electric boiler. These boilers work by heating water and then storing it in a tank so it can feed taps and the central heating when people turn them on.
There are two options with storage electric boilers. The first is to choose a model where the tank is built in. These models can be very large but some people prefer them because the installation is easier.
The second option is to choose an electric boiler with a separate storage tank. It costs more to install this type but the tanks can be much larger because they are not built in.
There are even electric boilers that can connect to solar panels. They can be a really great option for people who want to rely on sustainable electricity.
Generally the decision on what type of boiler to choose will come down to the needs of the households. Combi models are the best for smaller homes because they may not have the power to feed several bathrooms and taps at once. Storage boilers on the other hand tend to be best for larger homes because the tanks can have a really big capacity and supply many bathrooms.
Another thing people consider is what the different styles will mean for the electric boiler installation cost. Naturally it is cheaper to install a single combi unit. The cost for installing and connecting a storage tank will be higher.
Why do people go for electric combi boilers?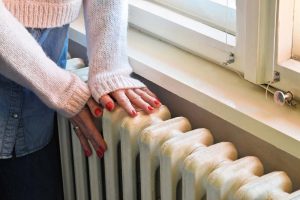 An electric combi boiler is an excellent choice for homes that cannot use gas as a fuel source. They are effective at supplying hot water and heating your house. One of the greatest advantages to owning one is that they don't discharge any gases into the atmosphere. Also, they're small enough that you can fit one into a kitchen cupboard.
The average cost of one of these boilers is usually upwards of £1,500. This is for a medium size design. However, prices can fluctuate depending on the work you need to do to the central heating system. Additionally, there's the power of your boiler to consider.
There are various models and sizes of electric combi boilers available. The most appropriate one for you will depend on the number of bathrooms you have. It will also depend on how much hot water you use.
What are the general costs of installing an electric boiler?
An electric boiler costs more to operate than a gas or oil boiler. Despite this, owners of small and medium-sized homes still adore them. They can easily generate hot water for domestic and heating uses.
In the past, individuals would purchase one of these boilers only if they were in a rural locale. These days, things are different. People also know about the environmental benefits they provide.
Electric boilers can be cheaper to buy and are far easier to set up. The supply and installation prices start from £1,100. They can exceed £4,000 in some cases though. The price of heating a home using electricity is around £1,500 a year.
Easy connection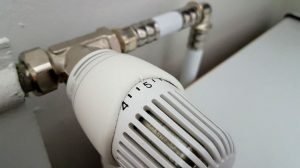 The major benefit is that the electric boiler installation cost is cheap when you compare it to other types of fuel. With models that burn fuel, you need ventilation and a flue.
If it is gas, you need a connection to the mains. Condensing models also need a waste pipe. All of this adds up to a more expensive and disruptive installation.
An electric boiler only needs a cable. You can install them anywhere with little effort. Therefore the installation cost is much lower.
Speak to us about electric boiler installation cost
As boiler specialists, we know everything about electric appliances and other power sources. We can help you find an engineer who will give you a clear idea of the electric boiler installation cost. Get in touch today by phone or complete our quote form for a new boiler quote.