Need a new boiler & installation service but not sure how much it should cost? Our guide will help you answer those all important questions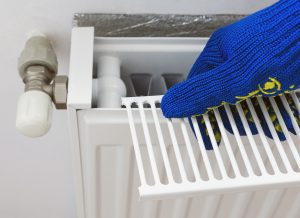 Buying a new boiler can be a daunting experience. Many homeowners are unsure as to what goes in to the new boiler installation.
A new boiler plus installation can be for many people one of the biggest expenses for the home. Consequently, knowing in advance whats involved could be extremely helpful.
The cost of installing a new boiler ranges from anywhere between £1,500 to £4,250. The breakdown of costs are as follows:
Possible extras such as moving pipes, chemical flush etc..
Here at Warm.co.uk – we've gathered all the information you'll need to help you understand the costs involved when it comes to buying and installing a brand new boiler.
What are the costs of a new boiler?
The price of a new boiler depends on a number of things; the size, brand and, most importantly, what type of boiler system you choose – combi, system, or regular (conventional). The type of boiler system you opt for will be the one that suits your specific home and requirements.
There are many top brand boilers available to choose from, including Baxi, Ideal, Glow Worm, Valliant, Viessman and Worcester Bosch. The price of a high quality boiler normally ranges from £1,000 to £5,000.
Before choosing the right boiler for your particular needs, it's a good idea to read reviews and speak to your local boiler expert who covers your area. Call NOW for free professional advice, or visit our home page and fill in the free quote form.
If you'd rather not purchase a boiler separately yourself, our fully qualified Gas Safe engineers can quote you the best price for a top quality boiler and installation service.
Estimates for a new boiler installation

Boiler installation prices vary depending on the amount of work required, the parts needed and also the system being fitted in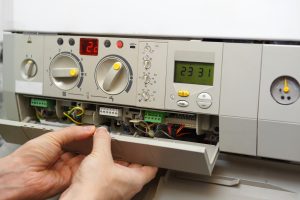 the property.
For a simple combi boiler replacement installed in the same place as the old one, you can expect to pay around £1,500-2,550. To install a new combi boiler and relocate to a new place, you could be looking at a bill of up to £3,450.
There could also be extra costs involved in the installation such as moving pipes, which costs around £200-300, a chemical flush at £200, or a mechanical flush which flushes the whole of the heating system, which is about around £510. These extras all depend on the type of system you've opted for.
Having a new boiler installed can sometimes work out more expensive than the appliances itself. Fortunately, Warm.co.uk offer the best prices for comprehensive services.