Welcome to Warm Chester, the easiest place to find and compare new boiler installation quotes. Click here for our online calculator and we'll ask you a few simple questions about your property and boiler. No personal details are required. A fixed price will then appear on screen.
Or, if you prefer to speak direct to local gas engineers, use the "Get 3 FREE Quotes" form to the right. We will match your requirements with our trusted & accredited Gas Safe engineers. We aim to get you 3 FREE no-obligation quotes the very same day.
Our homes are where we feel the most at ease. To guarantee such conditions, we require two essential things; hot water and heating. If you lack them, the last thing you'll end up being is comfortable. At worst, your health could begin deteriorating. Thankfully, we can make hasty arrangements. You can count on Warm for the central heating and boiler installation quotes  you desperately need.
Boiler replacement Chester. Is there a reason why my appliance is failing?
There are various reasons why you might find your heating or hot water suddenly shutting off. For example, it may be an issue with your boiler, like a ruined component. If you arrange for a complete inspection by a Gas Safe engineer, they can discover the cause. In certain circumstances, repairs could be a possibility. However, there are times when replacements are unavoidable.
If the hot water is on and your boiler doesn't appear to be broken but your heating isn't functioning, it might be due to the settings. You can opt to alter this yourself or call in the experts. If your settings seem to be in order, then there's a good chance that the diverter valve is the culprit. Replace it if necessary.
In some instances, complications manifest when you purchase a new model. But, leave your previous central heating infrastructure as it is. Contemporary system or condensing boilers can include far greater pressure levels than the old appliances. Not only can this lead to leaks, but there's also the risk of you damaging your valves and pipes. Think about replacing the heating at the same time as your boiler.
Professional services when you need them
If you need any help following a loss of heating or hot water, contact the professionals. That way you should get a service as quickly as possible. This will reduce the disruption and discomfort. Warm is always on hand. We will put you in touch with the best people for central heating and boiler repair Chester.
Enjoy your boiler's condensing features
Each new gas boiler in the UK must be condensing in nature. The law requires that this be the case. Such technology has proven itself to be invaluable. This is because it generates more heat by using less energy. The appliances do this by utilising hot exhaust gases. These would otherwise simply exit the property. The heat inside the gas prematurely heats your water. This means that you don't need as much energy to reach the optimal temperature.
This increased efficiency is a welcome addition to homes, as it aids them in lowering their bills. There are also two reasons why it's wonderful for the environment. To begin with, there aren't as many carbon emissions since the mechanism seizes and employs the exhaust gases. Additionally, users require fewer assets to produce the energy. Something else people know these boilers for is their safety. They acquire air from the outside and not the room they're situated in. Furthermore, they are equipped with insulation. Any condensed liquid is also disposed of through a devoted pipe that runs to the drain network. This negates the chances of anybody in the property encountering toxic materials.
Central Heating Chester
It's a good idea to watch over your central heating systems as well. Many of us use gas arrangements but you might not have access to natural gas yourself. A suitable alternative would be electricity. The majority of UK households have connections to the electrical grid.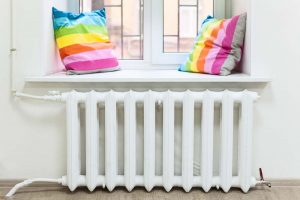 If you're after the most cost effective form of electric powered heating, you should consider using night storage heaters. These contraptions utilise electricity that's provided at a less expensive 'night-time' rate. This is to heat up particular heat-preserving ceramic bricks. These bricks are able to warm your house up using the heat they have stored up. Anyone who uses these heaters and is currently having problems with them can come to us for help.
Assistance is available regardless of your location
We support Gas Safe engineers operating throughout the area. These specialists provide inspections, maintenance, repairs, and Boiler replacement in Chester. Regardless of whether yours is a new or old boiler, they shall ensure that it is operating properly. Moreover, they will offer up some recommendations you need them.
Helping with boiler installation in Chester
We will help you to book a service to see to all required repairs and installations as soon as possible. This is one of the reasons we are the best place to find the most talented engineers for central heating and boiler installation in Chester. We also offer help with servicing and more. So, reach out to our team or fill on our helpful quote form.

Where is Chester?
Chester is located in the county of Cheshire, North West England, six miles south of the town of Ellesmere Port, 119 miles north of Cardiff, and 164 miles north-west of London ad 40 miles from Manchester. Chester lies roughly one mile east of the Clwyd border. It falls within the unitary authority of Cheshire West and Chester. It is in the CH1 postcode district. The post town for Chester is Chester.