Boilers are available in a huge array of shapes and sizes. There are electric, gas, and combi variants. People use wood pellet ones as well. Naturally, many people are curious about the costs of installing different types of boiler. As specialists in these devices, we can enlighten you as to how much you would have to spend. We can help you to find more details about wood pellet boiler installation cost and more.
The official name for wood pellet boilers is the biomass boiler. Like many renewable technologies, it can be hard to figure out the costs relating to these mechanisms. You can use them in domestic and commercial settings for both hot water and heating. The Renewable Heat Incentive scheme is relevant to these boilers too, meaning you must think about this when examining prices.
The costs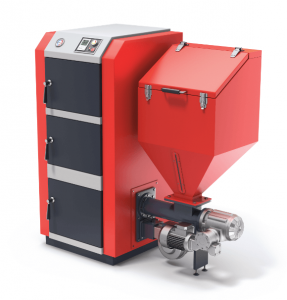 Altogether, the costs for biomass boilers can be considerable. The average installation shall set someone back £12,000. This is for a boiler with an automatic feed. As for hand fed designs, these will cost less and could potentially save you £5,000. For the boilers themselves, people preferring the automatic ones can expect to pay between £14,000 and £19,000. Included here are the fuel store, flue installation, and VAT.
It is true that these boilers are more expensive than your regular boiler. Moreover, most shall require you to give up a huge chunk of storage space. If you want to go green though, the price is worth it. You can help the environment and switch to renewable fuels.
Fuel price
While it is important to think about the appliance and wood pellet boiler installation cost, you should also consider the savings you can make in terms of fuel. There are three kinds of fuel for biomass boilers:
Since we are focusing on pellet boilers, the latter is the one we will cover. Per kilo, the estimated cost for the pellets is £245. Expect to use 11 tonnes of fuel yearly on average. The available storage space shall determine the amount you can purchase. However, you can save by buying in bulk.
The benefits of using these boilers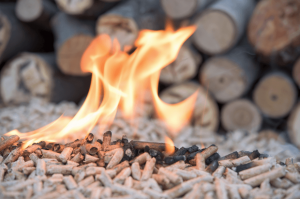 The best thing about biomass boilers is they can lower carbon dioxide and emissions, as well as cutting your energy bills. At 90%, they are highly efficient. This is far higher than standard oil or gas boilers. Biomass models don't need much electricity either, so you can minimise how much you use.
The amount you can save shall depend on the boiler you had previously. As you might expect, replacing an electric boiler with a biomass one will yield greater savings.
Come to us to find out more about wood pellet boiler installation cost
It is our hope that this information has given you more info on wood pellet boilers and why they are such a good investment. While the wood pellet boiler installation cost may be high, you can save lots in the long term.
If you decide to purchase one of these boilers and need help setting everything up, please contact us here at Warm.