Most modern professional men will not attempt DIY work, especially when it comes to plumbing or electrics.
A Warm.co.uk survey found that a staggering 67% of men aged 18 – 25 would not even attempt DIY to do the job. This is especially likely if they consider the jobs to be dangerous. As a result they are more likely to call in professionals to provide things like plumbing and electrical services.
Jobs such as changing a plug, replacing a lightbulb or drilling a hole can prove risky. When asked "Would you put up a shelf" only 45% said they would attempt it.
The survey asked 2,311 customers aged between 18-25 found whether they would attempt DIY. It seems it depends what you do for a living. People working in manual jobs seem to have the ability and skill to tackle jobs. Young professionals working in less hands-on jobs aren't likely to risk it. With more people now doing creative and digital jobs than ever before, it is no surprise that the numbers attempting to do jobs is falling.
Ladies fared much better with 45% suggesting they'd at least give a DIY job a try. Again this points to a social change as more women try their hand at fixing problems. In fact there are more single women households in the UK than ever before. As a result it is no surprise that more and more of them are trying to fix problems themselves.
Lack of DIY skills?
Jonathan Ratcliffe from Warm.co.uk comments: "The survey shows that modern professional men do not have the skills needed to handle tricky work such as electrics or plumbing.
The overall impression is that rather than risk it, they'd ask a friend or family member before trying to sort a problem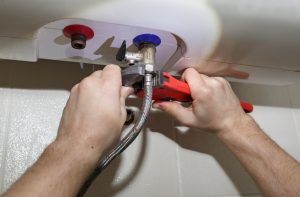 themselves."
Mark from Yorkshire said "after putting up a picture and hammering through a plastic water pipe, it's put me right off attempting anything more complex than changing a light bulb. It cost me hundreds to sort out, and I'm guessing paying first of all would be miles cheaper."
Ratcliffe comments "Maybe we need more training in schools? Lessons such as DIY would have lots of uses for everyone."
If you are thinking of getting a new boiler we can help. Simply complete this quick Quote Form and we will get 3 local installers to give you a quote, making it much easier to get your new boiler installed as soon as you want it, any quotes supplied will be obligation free