Don't turn off your central heating too soon. The bad weather may not have finished with areas of the UK yet. The Met Office has said that low temperatures and snow could return to Scotland and the east coast of England. The culprit behind the weather is the Beast from the East. This could leave more people relying on the boiler again to stay warm.
Weather forecasters believe that the temperatures are set to rise. There is a high possibility of snow and low temperatures over the Easter week. While it looks as though not all of the UK will experience this, there's still a chance of it spreading to other areas.
A change of plans?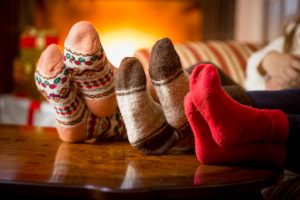 The weather for Easter isn't set in stone. But, it looks like you may want to think about keeping your heating on and staying home. From approximately Wednesday onwards, the chances of the cold and snow returning are highly probable. It looks as if the hopes of spring warming up the country will have to wait and plans should be re-scheduled.
People are uncertain of what is yet to come from the Beast from the East. Forecasters are keeping a close eye on the weather, but the chances of the cold staying are high. Luckily there are no expectations of travel disruption close to what we saw in February and early March. So, those that don't want to stay home in the warm shouldn't face big delays on roads.
The higher parts of the UK along with central and northern parts will see the most. Yet, there is no certainty that other locations will be safe. It is highly unlikely to be as severe as the last spells of bad weather though. This is because the sun is stronger, and the warm ground makes it harder for the snow to settle.
Many companies and businesses are still recovering from the fallout of extreme conditions. The economy faced various impacts, such as workers not being able to get to work, and stores having to close from a lack of access. More bad weather, especially over such an important weekend, could hurt the economy.
More work for tradesmen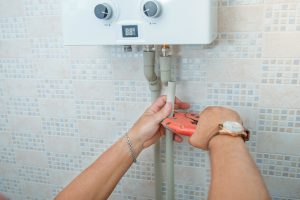 Plumbers and heating engineers are experiencing an increase in calls. People are realising the importance of keeping their heating system in good shape. This way, they know it will be there when they need it. There are many realising that their boiler may not be as great as it once was. The response is to look at servicing, repairs, or an upgrade.
If you are concerned about your boiler after the cold weather and want to ensure you can rely on it in the future, contact Warm. We work with engineers across the UK, providing high-quality services. With our help, you can quickly find the most beneficial solution for you. Also, you can get quick quotes using the form on our website.