Scott Bros is one of the most successful recycling specialists in the UK. The Teesside based operator provides an array of services to efficiently collect as well as dispose of waste. They recently made the decision to invest in new biomass boiler installation. This appliance will heat their 10 acre site, including workshops.
Efficient use of materials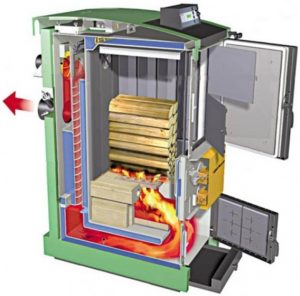 The choice of a biomass boiler is fantastic. The appliance is powered by burning feedstock rather than gas, oil or electricity. The fuel is Grade A virgin wood. Scott Bros will use materials from their own waste operations, including untreated wooden pallets. The timbers will be chipped, transforming into pellets because they are easier to burn.
By using timbers that they collect the company saves on purchasing materials from elsewhere. This is a cost effective situation. It simultaneously means that resources from elsewhere aren't necessary and saves timber from going to landfill.
Green commitment
The waste specialist is working to ensure they utilise green energy wherever possible. They already have solar panels on the site, generating up to 250Kw of energy at the site. Consequently this reduces the amount of power they use obtained from burning fossil fuels.
The new biomass boiler installation will make the business far more sustainable as a result. After-all the company collects a large volume of materials every year. They will focus on using resources that are moving towards the end of their service life, creating a circular economy.
UK goals
The move by Scott Bros comes at a time when the UK is setting much stricter sustainability targets for businesses. The aim is to get total emissions to 80% below the level in 1990 by 2050. This would be fantastic for the environment.
Biomass boilers are great because the materials used to power them are generally cost effective, more readily available, and sustainable. More people should consider opting for this kind of appliance. The only thing to consider is that new biomass boiler installation can be costly. A flue may be necessary and in many cases the fire also needs to stay lit at all times. It is important to consider the costs against the long term benefits.
If you do want to learn more about these boilers it is wise to speak to a professional. They can offer clean advice and also arrange reliable services.