Replacing an old fuel-guzzling boiler with a modern system can have many benefits for your household and your pocket. If you find your current machine is playing up and not operating as efficiently as you would have hoped, investing in a new one is a sensible longterm solution. You should view an energy efficient boiler as an essential for your home.
The financial benefits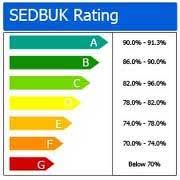 Installing an efficient boiler system in your home can help save up to £340 per year on your energy bills. This is according information from the Energy Saving Trust. They also estimate that 60% of a household's bills are those generated by heating.
An efficient boiler requires less fuel to perform its job than an older model. Any new machine installed into a domestic property must contain condensing technology. This work uses heat recovery for 90% of its heat generation.
If your currently boiler is constantly on the blink and you are spending a small fortune on the services of a engineer, it it time to start considering a new model. If you persist with an old machine it will eventually go beyond all help. As a result it will become a constant drain on your finances and patience.
The mod cons
When investing in a new boiler system, it's a good idea to ask your engineer about all the new technologies. You can choose models with features for controlling and monitoring your energy usage in particular. These include thermostatic radiator valves (TRVs), thermostats, and smart meters.
Thermostats can help you control heat levels throughout your property, increasing your comfort and reducing your energy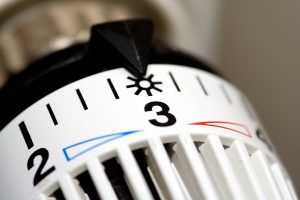 wastage.
Smart meters can be installed free of charge by your energy supplier under a new government scheme. A smart meter display will be set up in your home which will show you your live energy usage and how much you will be billed by your energy provider.
For free advice upgrading to an energy efficient boiler and heating system, call us on 0800 311 8990 or complete our no-obligation quote form for a speedy reply from a local engineer.