Companies are always competing to be the best. The boiler market is no different. Because of advancements in boiler technology, there have been big changes in the features over the last decade. A number of them are very beneficial.
Not everyone realises the extent of the developments with modern boilers. As a result, after having one fitted in your building, you may not know about all of the advantages that come with them. We have provided some information below so you can see why upgrading is a great idea.
Ease Of Controlling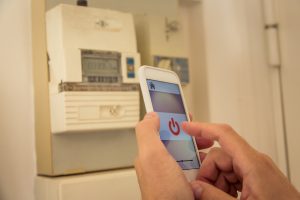 You have many settings and options for your heating with newer models. While you may not be confident with changing them yourself, a chat with a registered Gas Safe engineer might be able to give you a better insight. You can also read the manual for more information. As a result, you can discover how easy the controls are to use. Some models even give you the chance to operate boilers from your phone. You get to have complete control this way.
Efficiency
This improved efficiency in newer models is mostly down to the increasing amount of people using condensing units. Because of this, you get to experience a reduction in your energy costs and pride in helping the environment. You also get to have your choice of various types of boilers to match the needs of your building and the people within it. This way you can have peace of mind that it is up to the job at hand.
Durability
The life of a boiler is something you cannot predict. But, with easier maintenance and detailed information on how it is running, it's easy for experts to carry out any required work. This gives you a reliable appliance with a long life.
When you contact Warm, we can help you get a brand new boiler fitted into your building in no time at all. We put you in contact with engineers in your local area who can provide a premier, yet swift service. If you have any questions about the advancements in boiler technology and what kind of features to look for, we can help.
Get your 3 free quotes by calling us today at 0800 311 8990.