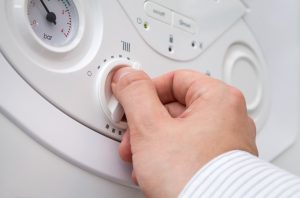 A big mistake many people make is they don't give boilers much thought if they get hot water and heat when they need it. Sadly this is a bad strategy and could end up costing them a lot of money. A poorly maintained boiler is more likely to fail and become inefficient. It is better to invest in servicing and even cover. That way you are in a much better position. If you need assistance, then let the team at warm.co.uk know. We can even help you understand what to do about boiler cover renewals.
Recently, one retired customer of British Gas, who had become more interested in his outgoings, went through his paperwork only to discover a shocking fact. As it turns out, the company had ordered him to pay £629 to renew his HomeCare 4 agreement. This covered the plumbing, central heating, and boiler. He had been paying via direct debit. This had made him unmindful in examining the renewal quotes.
What British Gas had to say
He enquired as to why he needed to pay this much, but British Gas didn't offer a fitting explanation. Although, they did say that prices included expected labour and parts. He cancelled the agreement but contacted them shortly afterwards out of curiosity as a new client. The quote this time was £384 for the same boiler cover.
At first, he thought that there was some error. In the end though, this price turned out to be accurate. According to British Gas, they provide introductory prices to supply everyone with the chance to sample their services for a lower price. They say that they communicate this audibly through each channel during the point of purchase.
At warm.co.uk, we can arrange boiler installation, repairs, replacements, servicing, and even boiler cover for very reasonable rates. There are options to suit any requirements and every client can have complete confidence when working with us. You can also find an abundance of information on our website if you are unsure what would be best for you. Explore reasons to get cover, have regular servicing, and opting for specific types of boilers.
If we can help you in any way, especially if you have suffer with expensive boiler cover renewals, please give us a call. We will find you a cost effective solution.