Welcome to Warm Falkirk, the easiest place to find and compare new boiler installation quotes. Click here for our online calculator and we'll ask you a few simple questions about your property and boiler. No personal details are required. A fixed price will then appear on screen.
Or, if you prefer to speak direct to local gas engineers, use the "Get 3 FREE Quotes" form to the right. We will match your requirements with our trusted & accredited Gas Safe engineers. We aim to get you 3 FREE no-obligation quotes the very same day.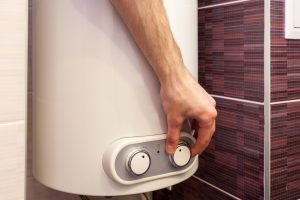 Are you someone who desires the peace of mind that a dependable boiler can offer you? Envision that you possess hot water and heating you can rely upon. You can start saving your money by obtaining a quote from a local professional. We are happy to represent the finest suppliers of central heating and boiler installation Falkirk has available.
By working alongside us, you can benefit from:
Free, no obligation quotes
Assistance for domestic and commercial properties
Repairs and maintenance
Every budget attended to, including finance and Boiler cover
What do I need to consider when choosing a new boiler?
Size
So you've decided that an entirely new model is right for you. Therefore, you should know that there are factors you must think about prior to selecting an exact model. To begin with, you need to determine how large your property it. This will make it easier to tell how much hot water you'll require on a usual day. Additionally, you'll know what the heating specifications are.
Positioning
Next, think about where you're going to position your boiler and see if there's enough room. This shall affect your choice of design. If you desire a gas-powered model, you'll have to put it somewhere close to an exterior wall. Otherwise, you won't be able to install the flue. For bigger models, it would be more practical to stand them on the floor rather than wall mounting.
Costs
Running costs are also important here. There are all kinds of distinct boilers on offer. They all come with a different efficiency rating too. The most systematic designs will minimise energy usage and allow you to save money. Have a look at how much you would be spending each month and decide if it's sufficient. Be sure to consider servicing and maintenance costs too.
Safety
Safety is of prime concern here as well. Electric boilers are some of the safest because they don't generate gases. You may purchase a gas-powered appliance. If so, see to it that a Gas Safe engineer handles the installation work. Additionally, you must have a qualified worker service it frequently. Those who wish to know about leaks and faults should introduce a carbon monoxide detector.
When you need the most reliable central heating and boiler installation Falkirk has to offer, Warm is the team to call. We can find an engineer capable of providing all kinds of solutions. In the process, they'll deliver value for money.
Does your boiler require an inspection?
Your boiler might have been functioning properly all year. However, this doesn't mean that it won't develop a problem. We work with engineers that examine countless models every single year. There have been many cases when they've found small issues that could've become something considerably worse. Boilers are somewhat similar to vehicles here. If you service them constantly, then you'll have a much smoother experience overall. There won't be as many breakdowns for one. It only makes sense to service your boiler when it's due though, or after a problem.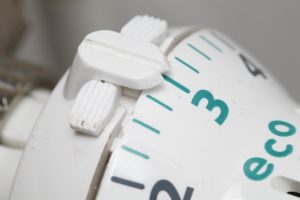 There's one particularly important thing to remember here. It is that a boiler that you've serviced consistently is more likely to perform efficiently. In addition it will likely last longer before serious faults start to develop.
If you call our enquiry line, then our obliging customer service team will arrange a service for you. A Gas Safe registered engineer shall arrive on a day and at a time that suits you. They will ensure that everything is operating as it should be. Our speciality is quick and constructive services for a multitude of boiler types and makes. Your appliance may have let you down, but rest assured that we won't. Whatever it is you need, we can put you in touch with engineers able to assist you.
Central Heating Falkirk
These engineers can help you with your central heating as well. Many homes here in the UK still depend on old-fashioned ways of heating their properties. This includes using electric or gas fire designs. It's true that the initial cost of introducing a new boiler for the heating isn't cheap. However, you can save money over the long term. You can do this by augmenting your home heating's energy efficiency. You will be able to lower your energy bills.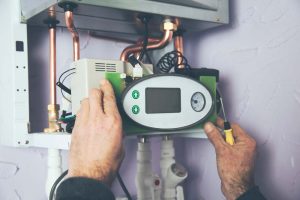 The number of bathrooms and radiators, and your home's size shall aid you in determining what type of boiler will be the most efficient. There are three particularly popular types of boilers for your system. These are conventional, system, and combi varieties. If you want to upgrade your current central heating arrangement, get in touch with us.
Falkirk is a large town in the Central Lowlands of Scotland, historically within the county of Stirlingshire. It lies in the Forth Valley, 23.3 miles north-west of Edinburgh and 20.5 miles north-east of Glasgow. Falkirk had a resident population of 32,422 at the 2001 UK Census