Welcome to Warm Glasgow, the easiest place to find and compare new boiler installation quotes. Click here for our online calculator and we'll ask you a few simple questions about your property and boiler. No personal details are required. A fixed price will then appear on screen.
Or, if you prefer to speak direct to local gas engineers, use the "Get 3 FREE Quotes" form to the right. We will match your requirements with our trusted & accredited Gas Safe engineers. We aim to get you 3 FREE no-obligation quotes the very same day.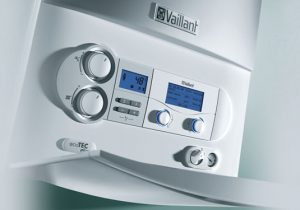 A problem with the boiler or heating can cause a lot of stress. It makes your property less comfortable. Furthermore, it causes disruptions and can result in big costs for repairs. A better alternative may be to upgrade to a reliable modern system. If you want to explore the benefits, then you should read on. Think about contacting a reliable engineer who offers central heating and boiler installation Glasgow residents can't rate higher too.
What are the major causes of problems?
Generally, all issues will lead back to a damaged component in the boiler itself. There could be problems with the pipes and radiators too. Common issues include those such as:
No heat or hot water – The cause could be a loss of pressure, a damaged thermostat, or a broken diaphragm. There might be a damaged motorised valve, or even low water levels.
Leaking – Leaks can occur in different places. When the pressure is set too high it can cause seals to leak. If it is the pump the component may be worn.
Lost pressure – A water leak or low level can lower the pressure. Failing to bleed the radiators and a broken relief valve can also cause it.
Strange noises – Air can cause a number of different noises in the system. Pressure problems could also lead to kettling. If a pump in an older system is about to fail it can lead to banging sounds.
The pilot light is out – A draught, broken thermocouple, build-up of carbon, or lost gas supply can cause this.
Thermostat issues – Over time a thermostat may become less accurate or not turn on or off at the right times. This could be due to the property being warmer than expected or because the device is old and damaged.
Radiators don't heat up – sludge and air can build up in radiators over time. This can result in them not heating up or only getting hot at the bottom.
If you have any concerns, contact a professional engineer. They will advise you and determine what the best course of action is for you. Warm.co.uk can help with this. We make it easy to find specialists at central heating and boiler installation Glasgow residents can rely on.
Central Heating Glasgow
It's likely that you'll need assistance with your central heating if it's not functioning correctly. A system clean might be in order here. This can aid you in getting rid of blockages within the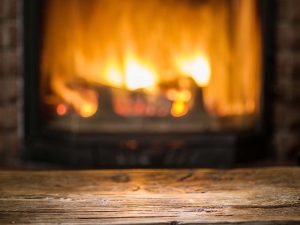 radiators and pipework. These are caused over time by an iron oxide build-up. You can boost your system's efficiency and by extension, lower the amount on the bills you need to pay. However, you're probably not familiar with the inner workings of a central heating system. If so, you'll want to let a professional handle the cleaning work. The engineers we can put you in touch with are more than qualified to handle jobs like this. Let us know if you require their assistance.
Decide what type of boiler to choose
When opting for a new installation the first thing to consider is what type of fuel you want your boiler to use. The choice generally comes down to gas, electric, or biomass. You should look at ongoing fuel costs and availability before making you decision.
After deciding on a fuel, you need to consider the actual style of the boiler. There are three main types:
Combi (combination) – these compact models are the most popular type in the UK. They are efficient and save space. This is because there is no pump, tank, or cylinder. You can get gas or electric versions.
Conventional – these older models need a separate tank and cylinder. Therefore, they require more space. They have major benefits. For example, they offer lower pressure and the ability to supply hot water to multiple taps simultaneously.
System – a system boiler tends to be larger because it incorporates the cylinder and tank into the design. They can provide the same benefits as conventional too. There's also the direct control of central heating
Opt for condensing technology
Modern boilers come with condensers. Therefore, they utilise heated exhaust gases to provide more power. This makes them far more efficient and reduces the amount of fuel required.
Contact a professional in Glasgow
Never attempt to fix a boiler or the central heating yourself; you could put yourself at serious risk. Even if the job looks to be professional there could be issues lurking. For example, carbon monoxide could be leaking.
Warm.co.uk makes it easy to contact a local Gas Safe Registered engineer. Simply get in touch with us at 0800 311 8990 or complete the quote form. We make it easy to arrange central heating and boiler installation Glasgow property owners will benefit from.
Glasgow is a port city on the River Clyde in Scotland's western Lowlands. It's famed for its Victorian and art nouveau architecture, a rich legacy of the city's 18th–20th-century prosperity due to trade and shipbuilding. Today it's a national cultural hub, home to institutions including the Scottish Opera, Scottish Ballet and National Theatre of Scotland, as well as acclaimed museums and a thriving music scene. Glasgow is located in the county of City of Glasgow, Scotland, three miles north of the town of Rutherglen, 41 miles west of Edinburgh, 306 miles north of Cardiff, and 344 miles north-west of London. Glasgow lies two miles north-west of the Lanarkshire border, and was historically in the county of Glasgow. It falls within the unitary authority of Glasgow City. It is in the G4 postcode district. The post town for Glasgow is Glasgow.