Welcome to Warm Edinburgh, the easiest place to find and compare new boiler installation quotes. Click here for our online calculator and we'll ask you a few simple questions about your property and boiler. No personal details are required. A fixed price will then appear on screen.
Or, if you prefer to speak direct to local gas engineers, use the "Get 3 FREE Quotes" form to the right. We will match your requirements with our trusted & accredited Gas Safe engineers. We aim to get you 3 FREE no-obligation quotes the very same day
Your boiler is probably the most important appliance in your home. Without it, your day-to-day life would be much harder. This is particularly true in winter when the temperatures drop. That is why you should always keep it properly maintained and know when to replace it. You may need help with these or just want advice. If so, we can connect you to a professional. They will offer central heating and boiler installation Edinburgh residents will really appreciate.
Check your boiler throughout the year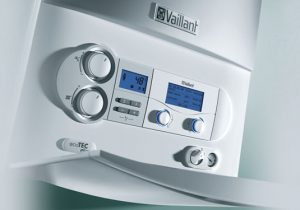 Everybody knows that boilers work the hardest in winter. You have the heating on more frequently in addition to your regular hot water demands. The extra demand puts pressure on the appliance. It also increases the risk of faults developing. An issue is even more likely if you have spent the rest of the year using the boiler and not thinking about wear and tear.
If you want to extend the life of your boiler, you should check it periodically over the course of the year. Servicing also helps. You should notice issues sooner because your more frequent inspections. This in turn can result in smaller, easier fixes.
Trust professionals in Edinburgh when you need a boiler installation
It can be tough to decide if upgrading your boiler is the wisest option. The best thing to do is contact a local engineer. They can advise you about the costs and long term savings you could make with a new appliance. In addition they can complete the installation itself, ensuring it's done correctly.
Warm.co.uk works with locally based Gas Safe engineers in Edinburgh. Therefore, we can quickly put people in touch with a professional who can help them. Our service is also a great way to get a quote for any kind of boiler or central heating job.
New installations to suit any needs
There's an important thing to keep in mind with boilers. It is that there are many different types, makes and models. This is fantastic because every property is unique with the layout and the behaviour of the inhabitants. It might take a little work to narrow down the choices. However, you should be able to choose the right appliance.
The first thing to look at is the type you want. Keep in mind how much space you have available to ensure the appliance will fit. Look at specific requirements such as the volume of hot water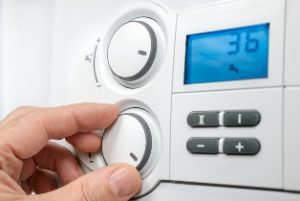 that you'll require. See if you will need to use taps simultaneously too. These considerations can ensure you choose a model that will provide the right capacity and pressure.
Different types of fuel are always worth considering. Boilers are generally electric or gas. Biomass ones are available but are less popular outside of rural areas. Gas is still the market leader because it is cheaper. One of the most difficult decisions is what manufacturer to go with. There is a lot of choice, including companies with outstanding reputations. You should look at what different models have to offer and select one from a reliable producer.
Edinburgh residents arrange central heating and boiler installation with us. When they do, we can find an engineer accomplished with the make you want. A small selection of the manufacturers they work with include: Baxi, Worcester Bosch, Vokera, Ideal, Glow-Worm, Valliant and Chaffoteaux & Maury
When it comes to central heating and boiler installation Edinburgh residents need to make sure their choices are right. One of them is choosing warm.co.uk to help you get a quote and find a Gas Safe Engineer. We are here to help 24/7 and always achieve great standards.
Central Heating Edinburgh
You'll want to have maintenance performed on your central heating as well to keep it in shape. The recommended procedures can vary. This all depends on the type of system your home currently has. Yet, you should arrange two maintenance visits each year at minimum. This allows for optimal performance.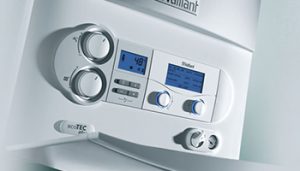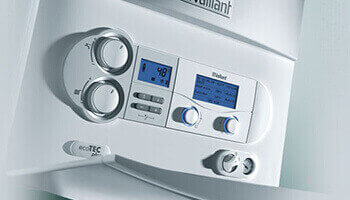 Seasonal maintenance is a requirement for keeping up your cooling and heating system. Outside of swapping your air filter for another, a trained individual should perform this work. You should never attempt massive repairs or maintenance by yourself. Doing so could make the current problems worse. Rely on our engineers for assistance with this area if you're currently having problems.
Edinburgh is Scotland's compact, hilly capital. It has a medieval Old Town and elegant Georgian New Town with gardens and neoclassical buildings. Looming over the city is Edinburgh Castle, home to Scotland's crown jewels and the Stone of Destiny, used in the coronation of Scottish rulers. Arthur's Seat is an imposing peak in Holyrood Park with sweeping views, and Calton Hill is topped with monuments and memorials. From Edinburgh its 41 miles to Glasgow, 91 miles to Newcastle upon Tyne, 142 miles to Belfast, 160 miles to Bradford, 161 miles to Leeds, 174 miles to Manchester and 175 miles to Liverpool.