Welcome to Warm Heanor, the easiest place to find and compare new boiler installation quotes. Click here for our online calculator and we'll ask you a few simple questions about your property and boiler. No personal details are required. A fixed price will then appear on screen.
Or, if you prefer to speak direct to local gas engineers, use the "Get 3 FREE Quotes" form to the right. We will match your requirements with our trusted & accredited Gas Safe engineers. We aim to get you 3 FREE no-obligation quotes the very same day.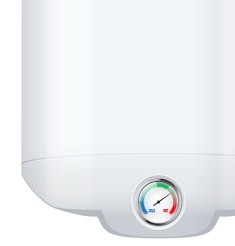 Property owners considering home improvements can rely on us to help them find the best central heating and boiler installation Heanor has to offer. The engineers we work with will identify the problem as well as find the solution in next to no time. This leaves you with a fully-functioning boiler and heating again.
Expert boiler engineers working across the Heanor area
Gas, combi and electric boiler installation and repairs
Central heating installations and checks
Gas Safe-registered engineers
We understand you want to get a fast response when your boiler has broken down and you don't know how bad the problem is. Consequently you can rely on us to be with you as soon as we possibly can. If you can't tell us much about the problem now, whatever information you can provide will be very useful. It means our engineers know where to begin when they arrive.
Easy to contact engineers in Heanor
Whenever you need to get in touch, you can do it here. Just complete the form and we'll be with you as quickly as possible. There are only a few details to enter and we will get you quotes quickly. You can ring us too, of course, on the number given. Whatever happens, our engineers are close by and ready to help just when you need them most. Visit our contact page or call us.
Friendly, experienced engineers
Boiler repairs for all makes and models
Combi, gas and electric boilers that are energy efficient
A fast and effective service guaranteed
Fast repairs, efficient new installations and regular boiler servicing – all provided by experienced engineers renowned as the best for central heating and boiler installation Heanor has. Specialists serve every postcode you can think of. Therefore, call us for a free quote for all boiler problems on 0800 311 8990 or complete the quote form.
Did you wake up to a cold home this morning – and no hot water?
If so, you're not alone. Across the area, a few unlucky people will have woken up to boiler problems. You never know when they're going to happen, but when they do it's never at a convenient moment. Not only are you left without heating and hot water, you're not sure how long it will be until someone is round to fix it. Additionally, you've got the worry of an unexpected bill to think about.
That's why we are here to help alleviate the situation as much as we can. Many boiler repairs can be complete in far less time than you'd think. But of course, you must still wait ages for an engineer to arrive, mustn't you?
Not with us, you don't. When you call us and we get an idea of the problem, we'll make sure one of our expert engineers will be at your property as soon as possible. It could even be within hours, depending on whether you're available and where our engineers are. We work across the whole area, covering every postcode you can think of. Call today to book your urgent appointment with the best team for central heating and boiler installation Heanor has to offer.
Repairs and complete boiler installations undertaken
While many boilers can be repaired, it's not always possible to fix a boiler that has serious problems associated with it. Sometimes, it's more cost-effective to get a new boiler. Older boilers can break down more frequently and require more spare parts to keep them going. Once you add up the costs, it can often be better value to get a new boiler installed – especially when you add in the warranty and cover you get with it.
Central Heating Heanor
You may not have serviced your central heating system in quite some time. It might be warm at the moment, but you may get left in the cold during the winter if you're not careful. To prevent situations like this, it's advisable that you start planning for preventative maintenance.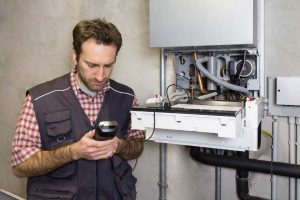 A simple tune-up of your heating arrangement counts as preventative maintenance. The intention here is to keep your machinery running in top condition whilst keeping your warranty intact. The manufacturers of these systems recommend an annual preventative maintenance checkup to get the most out of your gear. Tune-ups can include everything from simple cleaning to making burner alterations. You can rely on us to help you keep your central heating in shape.
Rest assured, whatever problem you have with your boiler, we'll offer the best solution and advice. Our engineers are registered on the Gas Safe register and are all fully-trained and qualified, so you can rely on our team for more than just great customer service.
Call us now to book your appointment. We'll be with you as quickly as possible if you're left without heating or hot water, or your boiler is leaking. We can provide advice over the phone before we get there too, in some cases.

Where is Heanor?
Heanor is located in the county of Derbyshire, East Midlands, two miles west of the town of Eastwood, eight miles north-east of the major city of Derby, and 116 miles north-west of London. It lies roughly one mile south-west of the Nottinghamshire border and 10 miles from Nottingham. Heanor falls within the district council of Amber Valley, under the county council of Derbyshire. It is in the DE75 postcode district.