If your current appliance is old and inefficient you may be considering a boiler replacement. Modern boilers are far more efficient than their predecessors. They can help to significantly cut the costs of household energy bills.
Choose a condensing boiler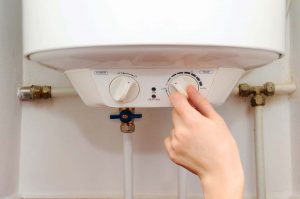 Since 2005, any new machine installed in a UK home must feature condensing technology. The built-in heat recovery capabilities increase efficiency and reduce carbon emissions.
Despite the obvious benefits of a boiler upgrade, there are a number of considerations to make before committing yourself:
Efficiency – if your current machine was fitted before 2005, it may not contain condensing technology. This results in a far less efficiency. We recommend finding out the efficiency rating of your boiler before replacing it. If it has a rating of 80% ('C') or more, you may want to wait a while longer.
Repairs and Maintenance – a regularly serviced boiler that is relatively modern and efficient, should keep you warm for a couple of years longer. However, if your current appliance is frequently on the blink you should act. Keep in mind that repair and maintenance work will quickly add up. If this is happening, it's probably a good time to invest in a new model. This will save you money in the long run.
Update and Servicing – if your boiler is not particularly old but its efficiency seems to be dwindling, a service is needed. You could hire the services of a qualified engineer to perform a control update and a servicing.
Home Life – altered circumstances in your household (such as children moving out) could mean it's the time for a boiler change. Replacing a larger model with a more compact one will result in less energy usage and cheaper bills.
Boiler Grants – have you checked to see if you're eligible for a boiler replacement grant from the Government? Those earning below a certain income or those claiming benefits can apply for financial help towards the cost of a new appliance under the Energy Company Obligation scheme.
If you would like professional advice from a local, qualified engineer, contact us free on 0800 311 8990 or complete our no-obligation quote form.