If your boiler is new and keeping your home warm and snug even in the coldest months, you can be tempted into foregoing an annual service, confident that your boiler can go another year as is.
The truth is that annual servicing is more than a luxury. It is a necessity unless you are willing to waste time and money on repairs or worse yet, risk an untimely accident because your boiler is leaking. Bear in mind that in the UK, four thousand people visit accident and emergency departments every year because of poisoning caused by leaking boilers. Around 50 people die annually because of carbon monoxide poisoning. Unless you have a leakage alarm, gas can silently leak from your boiler without you or your family realising it. It is therefore crucial that a qualified engineer check that your appliance is functioning safely.
Avoiding your annual service to save money will be costly in the long run.
First of all, repairing your boiler is cheaper than buying a new one, which you may have to do if you let sma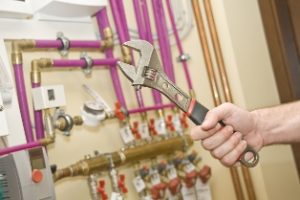 ll issues become big ones. A faulty appliance will also cause your energy bills to shoot up.
The more efficient the boiler is, the less energy it will need to run. An annual service will enable your engineer to assess whether or not any sludge needs to be flushed out. In just one hour, they will perform a host of services, including:
Cleaning your boiler
Ensuring that all safety controls are working well
Checking for dangerous fumes
Checking the ventilation
Analysing flow
Investigating wear and tear
Looking for any safety hazards
Your engineer will also let you know when the next servicing is due. They can recommend the replacement of an old boiler with a new one, or the installation of accessories like smart thermostats. These will help you reduce your energy bills. Your time with your engineer is priceless.  They know the 'tricks of the trade' and are up-to-date on the latest devices and machinery.
What if my boiler isn't serviced?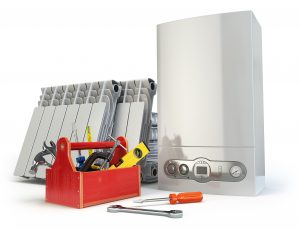 Failing to have your boiler serviced may mean you are no longer eligible for the guarantee. Even if the machine breaks down within the period of the guarantee, the company may refuse to honour it if you have not been diligent in terms of maintenance. To be on the safe side, check the guarantee or warranty and make sure you comply with all requirements.
In some cases, annual servicing is actually a legal requirement – this is the case for boilers belonging to landlords. The latter are responsible for the safety of their tenants, and they must comply with this regulation to the letter.
If you are a landlord, take note; boiler servicing is just one of many other requirements. You may need to check other gas safety checks on every appliance relying on this type of energy.
A new A-rated boiler could save you up to £320* on your annual energy bills. Ready for a Quote to see how much a new boiler will cost?